Chrysler delays 2014 Jeep Cherokee media launch
Tue, 30 Jul 2013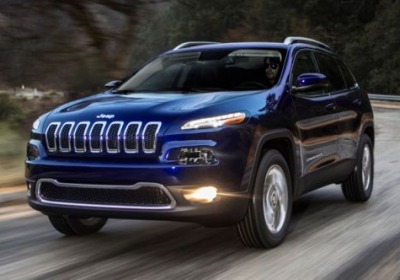 Chrysler is making the unusual move of delaying the first media drives of the 2014 Jeep Cherokee, which were slated to start next week in Seattle. And while something like this is a rare occurrence, and one that most of the Autoblog staff can't recall happening this publicly or so close to the event itself, it won't effect the actual on-sale date of the new Cherokee, which is set to hit showrooms in September.

"Over the last couple of weeks during final quality and durability testing, we have discovered the opportunity to further improve powertrain calibration," Chrysler told Automotive News. This marks the second notable delay in the Cherokee's short life, after production was delayed for roughly a month earlier this summer.


Still, we'd rather Chrysler make sure the Cherokee is ready for primetime before flying media in from around the country. It shows a willingness to get things right the first time, rather than offering media drives and then tweaking the car after the fact.

A simple look at the Cherokee's powertrain is all that's needed to understand how big of a deal it is. Everything under the oddly styled CUV's hood is new, from a tweaked 2.4-liter engine to a new 3.2-liter V-6, to the first use of Chrysler Group's new nine-speed automatic, developed jointly with ZF. The pressure to get this right must be immense. We'll find out if Chrysler succeeds in September.
---
By Brandon Turkus
---
See also: Chrysler banks $507 million in Q2, trims 2013 earnings forecast, Chrysler extending production of current Dodge Avenger, Jeep Wrangler, Grand Caravan, Chrysler recalls 2013 Ram pickups, 2014 Jeep Grand Cherokee.