Chrysler extending production of current Dodge Avenger, Jeep Wrangler, Grand Caravan
Wed, 24 Jul 2013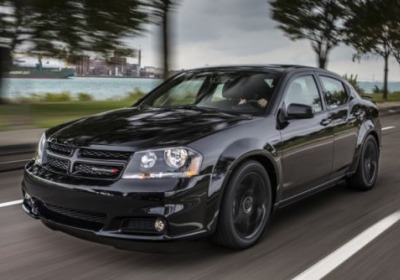 Are you hesitant to pull the trigger on a brand new Dodge Avenger in hopes that a new one will be coming? Well, don't hold your breath. According to The Detroit News, Chrysler will be extending production of the current Avenger sedan through the end of 2015.

Originally, we heard that the company would kill the Avenger to better focus its midsize sedan efforts on the Chrysler 200 replacement. But then new reports stated there would indeed be an Avenger successor, and that we could see it as early as next January. This Detroit News report cites supplier sources confirming the extension of Avenger production, though Chrysler has not released an official statement on the matter.


These same suppliers say that the current Jeep Wrangler will live on through mid-2018 – that's right, another five years. The Detroit News reports that a replacement for the iconic, go-anywhere Jeep was due in mid-2016.

Lastly, the report mentions that the Dodge Grand Caravan minivan will remain in production through late 2017, though its Chrysler Town & Country counterpart will be replaced by an all-new vehicle for the 2016 model year. This only further backs reports that the Grand Caravan will be killed from the Chrysler Group portfolio, with the T&C remaining the only minivan in production at the company's Windsor facility.
---
By Steven J. Ewing
---
See also: Chrysler recalls 2013 Ram pickups, 2014 Jeep Grand Cherokee, Ralph Gilles responds to Dodge rumors, says brand is 'here to stay', Chrysler recalling over 280k minivans because airbags may deploy on wrong side.