Chevy might've pulled out of NASCAR if it weren't for new Gen 6 car
Wed, 20 Feb 2013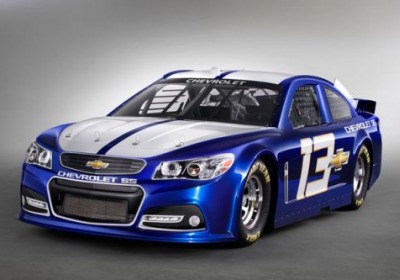 We've been on the fence with NASCAR for some time now. On one hand, it's some of the closest racing anywhere in motorsports, with actual passing and door-handle-to-door-handle action as a matter of course. But on the other, it's become template racing – a personality-driven sport more about the drivers than any sort of loyalty to a particular automaker. The Car Of Tomorrow format really rammed that message home, with a racecar's identity coming down to little more than headlamp stickers slapped on the nose. That's not necessarily a bad thing in and of itself, but we've wondered for some time what's in it for the automakers, who pay big money to stay in a series that has had little increasingly little do with street car sales, let alone innovation.

Apparently General Motors was beginning to wonder the same thing. In a new ESPN report, Rick Hendrick, team owner of Hendrick Motorsports, suggests that GM would have seriously considered leaving NASCAR if it wasn't for the move away from the COT to the new Gen 6 racer. According to Hendrick, GM North America boss Mark Reuss spearheaded the charge away from the 2007 COT and toward a racecar with clearer automaker ties – cars like the new Chevrolet SS racer shown above. Learn more about the fight for a closer-to-production look in the ESPN story at the link.


Now, if we could just get more rear-wheel drive V8 coupes into showrooms....
---
By Chris Paukert
---
See also: Next Corvette ZR1 to get 700 horsepower?, Submit your questions for Autoblog Podcast #321 LIVE!, Experimental mid-engine XP-819 Corvette going up for auction.