Next Corvette ZR1 to get 700 horsepower?
Tue, 19 Feb 2013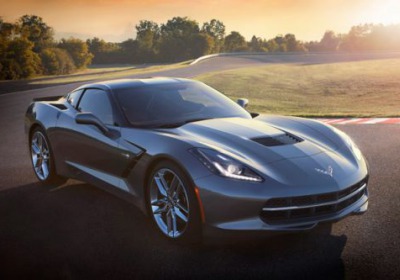 Word has it General Motors may offer as much as 700 horsepower in the C7 Corvette ZR1. Motor Trend reports the next Corvette Z06 will continue to rely on its naturally aspirated 7.0-liter V8 engine for thrust, but the lump will deliver substantially more power. How much more? MT says the engine could deliver up to 600 ponies. That's a jump of 95 horsepower over the current Z06, though no figures have been finalized as of yet. Right now, GM is reportedly waiting to see what sort of grunt it can glean from the next ZR1.

The automaker has already made it clear it will resurrect the LT5 name for the new supercharged V8, and if GM is already pulling 600 from the Z06, the big dog ZR1 would theoretically offer 700 horsepower. Either way, the range-topping Corvette will be suitably insulated from its less potent siblings. Stay tuned. We aren't likely to see the Z06 for at least a year, with the ZR1 trailing along at some point there after.
---
By Zach Bowman
---
See also: Submit your questions for Autoblog Podcast #321 LIVE!, Experimental mid-engine XP-819 Corvette going up for auction, The 2014 Chevrolet SS sedan is for drivers who value performance above all else.