Chevrolet Malibu gets across-the-board price cuts, hopes to dig out of slump
Mon, 11 Feb 2013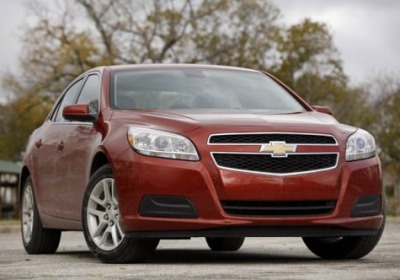 To say that things aren't going well for the newly redesigned 2013 Chevrolet Malibu is a pretty sizable understatement. Reports have been swirling about the Malibu getting an emergency design refresh, less than a year after its introduction, as well as having its production at the Fairfax Assembly Plant halted twice already this year for excessive inventory. Now, Motor Trend is reporting that the midsize sedan will be receiving price drops across the board ranging from $300 on a number of models up to $770 on the 1LT trim; offsetting some of MSRP drop, though, the destination charge has increased from $760 to $810.

Without destination, the entry-level Malibu LS now starts at $21,995, which is still about $300 more than a Honda Accord and about $300 less than the segment's top-selling Toyota Camry. This new pricing also drops the price of the Eco, 2LT and 3LT trims by $300. The LTZ trim has dropped by $415, meaning that the Malibu's top dog now starts at just under $30,000, excluding destination.


Here are the new starting prices for all eight of the Malibu trim levels compared to the previous prices for the 2013 model year (including destination):

1LS – $22,805 (previous price: $23,150)
1LT – $23,995 (previous price: $24,765)
2LT – $25,700 (previous price: $26,000)
3LT – $27,410 (previous price: $27,710)
Eco 1SA – $25,795 (previous price: $26,095)
Eco 2SA – $27,405 (previous price: $27,705)
1LTZ – $28,715 (previous price: $28,590)
2LTZ – $30,510 (previous price: $30,925)
---
By Jeffrey N. Ross
---
See also: C7 Corvette makes inaugural ad appearance in Chevy's first spot with new slogan, Chevy shows much-improved 2014 Corvette interior in new video, Helicopter crashes on Top Gear Korea set while chasing Corvette ZR1.