BMW revisits its 8 Series
Thu, 04 Jul 2013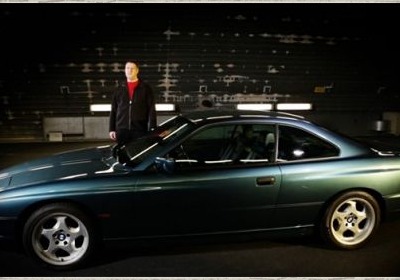 So why would BMW choose July 2 to release a retrospective on the 8 Series? Could it have something to do with the recent unveiling of the Pininfarina Gran Lusso Coupe concept, another sleek, B-pillarless V12 two-door, at this year's Villa d'Este? We have no idea, but the timing is likely coincidental.

This three-minute look at the 8 Series talks to Niels Hamann, who was smitten with the long-hooded coupe when it appeared in 1989 and finally bought one in 2004. Hamann also happens to be a project manager at BMW, and that came in handy when he wrote a book detailing every aspect of what was BMW's flagship for ten years but to the chagrin of many only managed one generation.


While we wait for the next clue about the Gran Lusso - 8 Series connection, check out the video below.




---
By Jonathon Ramsey
---
See also: The Homer to contest 24 Hours of LeMons, 2014 BMW 4 Series convertible spotted, 2014 BMW X5 priced from $53,725*.