Aston Martin and Mercedes-AMG formalize technical partnership
Thu, 19 Dec 2013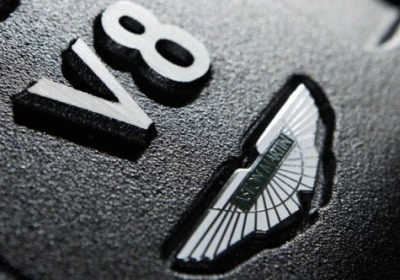 The development of a partnership between Mercedes-Benz and Aston Martin has been a long time coming. The news dates back to 2008, and over the five years since was supposed to lead to a rejuvenation of both the Maybach and Lagonda brands. That program ultimately fell apart, but the tie-in was forged afresh in July when the two automakers signed a letter of intent over a renewed partnership. And now that partnership has been formalized.

In a deal just announced, Mercedes-AMG will build a new V8 engine for Aston Martin that will power a new generation of luxury GTs for the British marque, presumably to replace the 4.7-liter V8 in the Vantage. The relationship appears to be similar to the one already in place between AMG and Pagani, only in this case, will involve Daimler taking as much as a five-percent stake in Aston Martin and an observer seat on Aston's board.

The technical partnership is also set to lead to the supply of electric and electronic systems, and could incorporate "additional areas of cooperation in the future." Whether that will include a fresh attempt at reviving Lagonda remains to be seen, as does the future of Aston's long-serving, Ford-based 6.0-liter V12 engine. But for now you can read the full announcement below.

ASTON MARTIN AND DAIMLER SIGN TECHNICAL PARTNERSHIP AGREEMENTS

- Supply and development agreements for engines signed
- Electric/Electronic (E/E) component supply planned
- Daimler to receive up to five per cent equity in Aston Martin

Thursday 19 December, 2013, Gaydon/Stuttgart: Aston Martin Lagonda Ltd and Daimler AG have signed an agreement for a significant technical partnership between Aston Martin, Daimler and Mercedes-AMG GmbH, a 100% subsidiary and high-performance brand of German automotive corporation Daimler AG.


Following the signing of a Letter of Intent in July the two companies have continued to work together, exploring opportunities for co-operation and these discussions have resulted in the signing of definitive agreements.

The agreement will allow Mercedes-AMG and Aston Martin to develop bespoke V8 engines supporting Aston Martin's launch of a next generation of models that will incorporate cutting edgetechnology and newly-developed engines, combining high performance and fuel efficiency.

Daimler will receive up to five percent non-voting shares in Aston Martin without cash consideration in several steps following the progress of the technical partnership. At the same time, the company will receive an observer status on the Aston Martin Holdings board. Daimler joins Aston Martin's existing shareholder body that includes Primewagon, Adeem Investment and Investindustrial.

The parties are working to conclude the terms of an additional cooperation for the supply of electric/electronic (E/E) components. Furthermore, the two groups will investigate additional areas of cooperation in the future.

Aston Martin will continue to manufacture all of its sports cars at its Gaydon headquarters in Warwickshire, England.

A spokesperson for the Aston Martin board said: "Our company is this year celebrating its centenary, and the partnership agreed today underpins prospects for Aston Martin's bright, vibrant and dynamic second century in the sports car business."

"This strategic collaboration for Aston Martin will,in our next generation of luxury sports cars, offer our customers increased performance and efficiency whilst retaining the unique character and style of an Aston Martin."

Tobias Moers, Chairman of the Management Board of Mercedes-AMG GmbH: "By signing the Umbrella Agreement and the Engine Agreement both parties have agreed to this technical partnership: Mercedes-AMG will provide the British icon Aston Martin with engines for their forthcoming sports cars. At our company´s headquarters in Affalterbach we are proud to work with Aston Martin – this agreement is a real win-win situation for both sides."
---
By Noah Joseph
---
See also: Mercedes calls CLA 'best launch in 20 years' as it warns dealers of tight supplies, Mercedes dealers authorized to spend $2,500 on perks for S-Class customers, Is Audi getting complacent and suffering from brain drain?.