Mercedes dealers authorized to spend $2,500 on perks for S-Class customers
Mon, 02 Dec 2013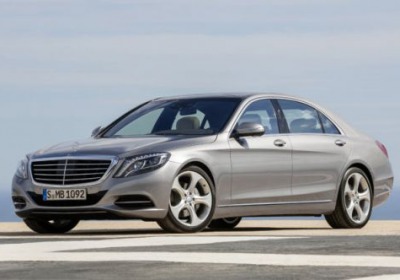 If you drop $100,000 on a luxury sedan, it seems only reasonable to receive some preferential treatment at the dealership you purchased from. After all, that price isn't just for the car – you're paying for the brand and all the cachet that entails. For Mercedes-Benz, those benefits have apparently been lacking relative to the German brand's luxury competitors.

That's set to change, though, as Automotive News reports that the German brand is placing a much greater emphasis on keeping its customers happy and loyal with its MB Select program. Starting with the new S-Class and spreading to the CLA-Class (and eventually beyond), dealers are being given money - up to $2,500 in the case of the flagship sedan - just to improve the customer experience.


We agree, improving the "customer experience" is quite a vague term, so it's nice that Mercedes USA's CEO, Steve Cannon, offered up some examples to AN at the LA Auto Show. For example, a customer couldn't fit his sunglasses into the overhead compartment. "So we bought him a pair of Ray-Ban sunglasses that fit because of their shape," Cannon said.

Another buyer had an issue with a fussy check engine light, which required a quick software reflash. "The problem was fixed immediately, but we said that does not happen with the S-Class, the best car in the world. Dinner is on us. That customer was so thrilled he came in the next day and bought an SL off the showroom floor," Cannon told Automotive News.

Dealers seem to be onboard with the new program, as well. AN spoke to Josepeh Agresta, the chairman of the Mercedes Dealer Board. "This was Mercedes-Benz putting their money where their mouth is about customer service and empowering people at the front of the line both at their organization and the dealer network to make quick decisions and to try to help customers out in difficult situations with a new car."
---
By Brandon Turkus
---
See also: Is Audi getting complacent and suffering from brain drain?, Mercedes Concept GLA45 AMG is ready to run, Daimler buying 12% stake in Beijing Auto.