Mercedes calls CLA 'best launch in 20 years' as it warns dealers of tight supplies
Fri, 13 Dec 2013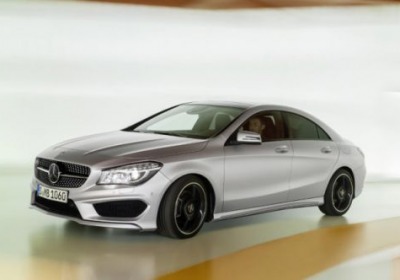 It's still in the early going, but it's looking more and more like the 2014 Mercedes-Benz CLA is a verifiable home run for the German brand. According to a new report from Bloomberg, the new small car isn't just widening the sales gap between Mercedes and BMW, it's attracting a new, younger breed of customers into the brand's showrooms. But that early success is straining supplies of the turbocharged four-door.

Dealers have been warned that the first half of 2014 will see limited supplies for CLA, with a letter to dealers indicating that "tight inventories and low days supply" will exist from February through June, despite the car's Kecskemét, Hungary plant running at full tilt.


"This is our best launch in 20 years," said Steve Cannon, the US boss for Mercedes. "The CLA has been a phenomenal success right out of the gate." The numbers certainly support that. We reported in early October that Mercedes moved 2,300 CLAs in its first week on sale, and now Bloomberg is saying CLA sales were almost singlehandedly responsible for Benz's November sales gains. Mercedes' annual sales are up 14 percent through the November, and it's enjoying a healthy 7,600-car lead over BMW.

More than just driving sales, the CLA has widened the brand's appeal, bringing in much younger customers that might not have otherwise consider a Mercedes. The median age for the sleek four-door is 46, while the next vehicle up the brand's ladder, the C-Class, has an average age of 54 and the brand itself sits at at 57.
---
By Brandon Turkus
---
See also: Mercedes dealers authorized to spend $2,500 on perks for S-Class customers, Is Audi getting complacent and suffering from brain drain?, Mercedes Concept GLA45 AMG is ready to run.