VW Golf GTI wrung out by Chris Harris
Thu, 27 Jun 2013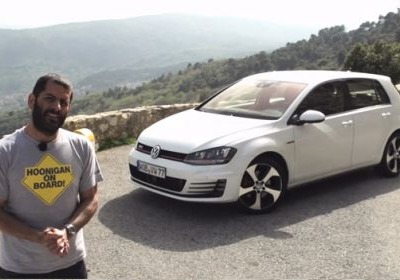 Enthusiasts like nothing more than to crucify modern interpretations of their favorite performance models for failing to live up to some imagined ethos. Even the Volkswagen GTI has suffered its fair share of slings and arrows for growing in size and curb weight. Chris Harris recently spent some time with the all-new MK VII GTI to find out if growing up means giving up on what makes the machine so special.

Judging by his comments, Harris certainly doesn't think so. Yes, the new GTI is considerably more comfortable than its predecessors, but that's hardly a bad thing. The multitude of driving modes actually seem to add depth to the car rather than simply try to force one tool to do many jobs, and Harris even finds the machine's electronic power steering tolerable. As a result, Harris goes so far as to call the Volkswagen GTI "one of the best cars to actually own." How's that for high praise? You can watch the video for yourself by scrolling below.




---
By Zach Bowman
---
See also: VW agrees to halt next-gen rally car development to help others stay in WRC, Porsche-Piech buy 10% stake in VW's holding company, NA auto output to reach 11-year peak.