Porsche-Piech buy 10% stake in VW's holding company
Tue, 18 Jun 2013 08:00:00 EST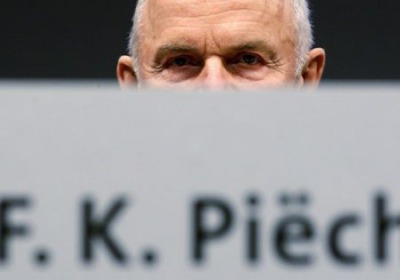 In August, 2009, as the scuttled merger of Porsche and Volkswagen had gone bad and Porsche was backed up against the ropes, Porsche Automobil Holding SE (PAHSE) relinquished a ten-percent stake in itself to Qatar Holdings as well as options it held on 17 percent of VW shares. The sale meant that, for the first time since the founding of the company 61 years before, an entity outside the Porsche and Piech families had a say in the running of PAHSE.

Buying that ten-percent stake back returns full ownership to the two families, the holding company's sole possession being ownership of 50.7 percent of VW's common shares. The price paid wasn't disclosed, but at market rates the purchase would be worth close to $1.25 billion. Qatar intends to hold onto the 17-percent stake it has in Volkswagen.
---
By Jonathon Ramsey
---
See also: NA auto output to reach 11-year peak, Porsche reveals new LMP1 racecar testing ahead of 2014 Le Mans debut, Porsche Cayenne, Panamera production halted by flooding.