Submit your questions for Autoblog Podcast #317 LIVE!
Tue, 22 Jan 2013 18:30:00 EST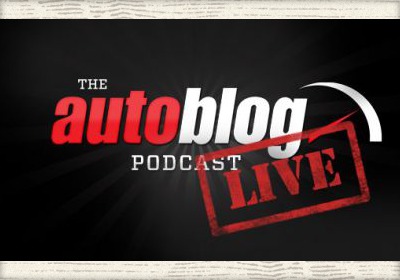 We record Autoblog Podcast #317 tonight, and you can drop us your questions and comments regarding the rest of the week's news via our Q&A module below. Subscribe to the Autoblog Podcast in iTunes if you haven't already done so, and if you want to take it all in live, tune in to our UStream (audio only) channel at 10:00 PM Eastern tonight.

Discussion Topics for Autoblog Podcast Episode #317
[RSS] Add the Autoblog Podcast feed to your RSS aggregator


---
By Dan Roth
---
See also: Hyundai mulling four-door coupe model, V8 or V6 turbo for next Genesis Coupe, Ken Block ain't got a care about ruining his wheels, Chrysler expecting up to 200,000 9-speed transmissions for 3 models this year.