Skoda Octavia vRS is just the thing for your pumped-up neighborhood
Fri, 26 Jul 2013 19:29:00 EST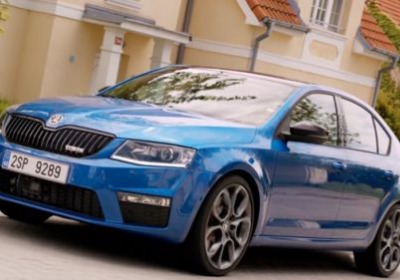 Skoda, oh Skoda. You're just so cool. Maybe it's the fact that it's a brand that we don't get in these United States, but Skoda's rebadged Volkswagens, in particular the new Octavia vRS shown here, are just different enough from the hum-drum VWs on our shores that the Czech brand seems strangely desirable. Maybe we're just craving forbidden fruit.

This short, minute-long spot covers the new vRS in a world of excess, where strollers ride on 26-inch wheels, lawnmowers feature V8 engines and ice cream cones are the size of toddlers. As things often go in these ads, the Octavia vRS draws the eyes of passerby that are seemingly use to things far more ridiculous than a reasonably priced Czech sedan. In reality, the Octavia should be fairly familiar to American buyers. It uses the same 2.0-liter, turbocharged four-pot found in the Volkswagen GTI and Jetta GLI, with 217 horsepower, and sits on the same platform as the Audi A3 and Volkswagen Golf. Take a look at the full spot, below.


---
By Brandon Turkus
---
See also: Updated J.D. Power APEAL study shines on VW Group, Chevy, Carlex Criollo is a Volkswagen Multivan shrine to Alcantara, leather and... fish, VW confirms Golf GTD diesel coming to US for 2016.