VW confirms Golf GTD diesel coming to US for 2016
Wed, 03 Jul 2013 11:00:00 EST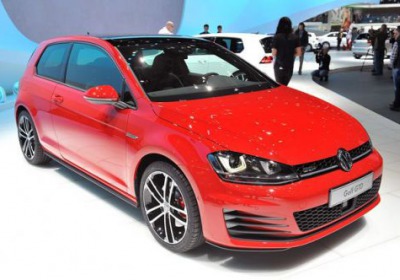 Part of the Volkswagen Golf recipe that has helped the car sell more than 30 million units in just under 40 years is the number of variants in which the hatchback is offered. Building on that range here in the US, Automotive News is reporting that we will finally be getting the sporty Golf GTD, likely as a 2016 model. It's the GTD, you'll recall, that crosses the performance abilities of the venerable GTI with a powerful and fuel-efficient diesel engine.

After speaking with Andreas Valbuena, Volkswagen product manager for the Golf, AN not only says that the GTD will for sale in the US in a couple years, it also estimates a baseline price of around $27,000, which would place it between the current pricing for the GTI and the Golf R. The GTD is launching in Europe this summer, but we won't be getting the seventh-generation Golf in the US for another year. The news about the performance diesel model isn't entirely unexpected – VW officials have been hinting at it for at least a year now, going so far as to import a sixth-generation model for media test drives on US soil, a task we happily took them up on last year.

The Mk VII GTD uses VW's 2.0-liter TDI engine with output increased to 184 horsepower and 280 pound-feet of torque, allowing the car to sprint to 60 miles per hour in about seven seconds while returning more than 40 mpg in highway driving. We can't wait.
---
By Jeffrey N. Ross
---
See also: VW Up Buggy may be headed to showrooms, VW Golf GTI wrung out by Chris Harris, VW agrees to halt next-gen rally car development to help others stay in WRC.