Race Recap: Singapore Grand Prix is about a safety car and submission
Mon, 23 Sep 2013 11:03:00 EST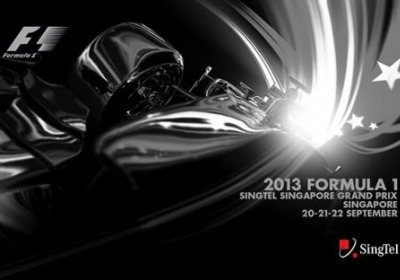 The Singapore Formula One Grand Prix is the Monaco GP of the Orient – a weekend known more for its glamour and time-slot than on-track action, with a temporary circuit that punishes every mistake, usually terminally.

Lewis Hamilton in the Mercedes-AMG Petronas got the best of Free Practice 1, opening the curtain on a possible resurgence of Silver Arrows performance. By the time qualifying was done, though, it was his teammate Nico Rosberg who lined up second on the grid, followed by Romain Grosjean with a beautiful performance in the Lotus, Mark Webber in the Infiniti Red Bull, and Hamilton all the way back in fifth. Behind them were Felipe Massa outqualifying Ferrari teammate Fernando Alonso, Jenson Button getting the McLaren into eighth, Daniel Ricciardo with another good Q3 effort to get into ninth, and the shocker of Esteban Gutiérrez getting his Sauber into the top ten for the first time this year.

At the front of the pack was Sebastian Vettel. Again. But he was only ahead of Rosberg by a single tenth of a second...



We might as well get this part out of the way right now: in spite of his proximity to Rosberg, Vettel steamrolled the field from the Free Practice 2 until the end of the race. On Friday Kimi Räikkönen said Vettel couldn't be touched. Hamilton said Vettel couldn't be touched. Alonso offered his customary code for 'Vettel can't be touched,' which is some twist on 'We have better race pace, we'll just have to do our best and see what happens.' Button said Vettel was "playing another game."



The timing differences between Vettel and the rest were so big they looked like typos. You could not have treated the other drivers any worse if you had thrown them over the wall into the polar bear pen at the zoo. At one point, when Rosberg in second place decided he was going to try to nurse his tires, Vettel was told to go for it and started putting 2.5 seconds per lap into the chasers, building up a cushion so he could pit without fear of being passed. Two-point-five seconds in 3.47 miles, on the best drivers in some of the most advanced cars in the world. When he wasn't trying, he was only lapping a second per lap faster than everyone else. On super soft tires, which the Infiniti Red Bull chassis supposedly doesn't like. And he made them last for 18 laps, at which point his lead was more than 36 seconds.

So the short story is: he won.



Behind him, Rosberg led the race for about six seconds at the start, keeping the nose of his Mercedes in front all the way to the second turn. That's when he overcooked it and ran wide, letting Vettel back into the lead. He would slowly work his way backward, and over the last third of the race, on Lap 45 when he was in ninth place and being trailed by his teammate, he it seemed like he didn't want to be there. His performance dropped off and when his team told him to fight to the end, he asked, "Why do I have to fight?" When teammate Hamilton started climbing all over the back of him on lap 55, Rosberg came alive and spent the last few laps of the race passing runners in front whose tires had gone off. He would finish fourth, just ahead of Hamilton.



If we were to nominate two more excellent drives behind Vettel, they'd go to the other men on the podium. Alonso, who started seventh on the grid, gained four places by the first corner. The Safety Car came out on Lap 25 because Ricciardo speared his Toro Rosso into the wall at Turn 18, keeping Singapore's Safety Car appearance record at a solid 100 percent. Good pit strategy by Ferrari during the caution had Alonso out behind two cars that hadn't pitted, so he eventually moved up to second behind Vettel. That's where he'd finish, yet again doing more with the Ferrari than most would expect from it. His teammate Massa finished sixth.

Räikkönen took the final step. The Finn suffered from back problems during the lead-up to the race and qualified in 13th, but almost didn't contest the event. Even though he was in pain during the race he carved his way through to third by the end. An on-the-fly pit strategy change after being bottled up behind McLaren of Sergio Perez, the Lotus' usual good treatment of its tires and the fading of late runners in front were all factors in his excellent run. He also pulled off another terrific pass, going around the outside of Button through Turn 14 on Lap 54.



Otherwise, Lotus has had a terrible week. Räikkönen announced his departure over money issues and then fell out of qualifying in Q2, Grosjean was looking to be Lotus' standard bearer – and put in a good drive to help his own future – and probably could have had a podium, but when the pneumatic air valve system on his Renault engine failed his race was done on Lap 40.

One day the F1 version of Deep Throat is going to write a book that explains the pre-race rites and rituals that were used to curse Webber's car. Maybe this mole will even tell us which aboriginal Aussie gods Webber pissed off. On Lap 4 Webber was told to look after his tires, keep a two-second gap to Alonso in front and make sure to keep Grosjean behind. Quick pit stops saw him leapfrog other drivers, and good late-race pace had him in fourth place on Lap 56 and putting in good times. Then the call came from the pit wall on Lap 57 telling him to short-shift. One lap later he was being told to short-shift in all gears even earlier than he was doing. A lap later he was being told to "just get the car to the finish." A lap after that, the penultimate lap of the race, his engine was on fire and he was pulling his car over. Alonso gave Webber a ride back to the pits after the race finished, Webber riding the sidepods like we've seen other racers do in the past. The stewards weren't impressed and slapped Webber with a 10-place grid penalty at the next race in Korea. Slapped him hard, they did.



The rest of the top ten was Button in seventh, who had looked so close to a podium in the final part of the race, Perez right behind him, also swamped by cars behind due to worn-out tires, Nico Hülkenberg doing another excellent job in the Sauber and Adrian Sutil getting some points for Sahara Force India after teammate Paul di Resta – who had been running in tenth – parked his car in the barriers on Lap 55 at Turn 7.

Career victory number 33 for Vettel puts him one ahead of Alonso, eight behind Ayrton Senna and 60 points in front of the Ferrari driver in the championship: Vettel has 247, Alonso 187. It was Vettel's third victory in a row and the third year in a row he's won the Singapore Grand Prix. Hamilton, in third with 151, has given up the title chase and is now gunning for Alonso's second spot.



Ferrari actually closed the gap to Infiniti Red Bull in the Constructor's Championship by a single point because it had two cars finish in the points, while Webber's car hates finishing at all. The reigning champs are on 377 points, Ferrari on 274, Mercedes just a single decent finish in arrears at 267.

In Korea in two weeks we'll see if anyone can do anything about the Infiniti Red Bulls. According to the odds in Vegas, every fortnight the answer is increasingly "No."
---
By Jonathon Ramsey
---
See also: Infiniti aims to "de-Americanize" lineup, add flagship, Twin LaFerraris roar around Fiorano, Mercedes was set to sell version of Nissan Titan, now Infiniti might instead.