Mercedes-Benz GLK coupe to get 2016 intro
Wed, 23 Jan 2013 10:58:00 EST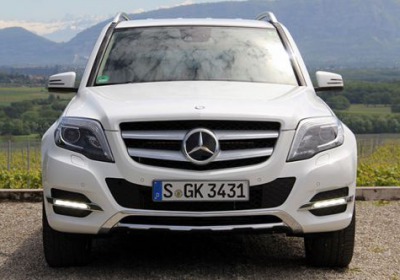 Radio chatter around the emerging small, premium crossover coupe genre has thus far been dominated by the Land Rover Evoque and the Mini Paceman. According to a report in Car, the Mercedes-Benz GLK-Class (shown above) has received its invitation to the party and will spend the next three years getting ready: it's said that two-door variant of the crisply-angled CUV is coming in 2016, along with a redesign befitting its sleeker intentions.

To be based on the MRA platform – the rear-drive version of the company's three new modular platforms, it will also support the coming 2013 S-Class and could eventually get an AMG version to help it compete with segment offerings like the forthcoming Porsche Macan. Not much else is known about it beyond its name: Car says it will be called the GLC, a friendly nomenclature we remember best as a Mazda hatchback (allegedly for "Good Little Car"). Internet oldtimers may remember the Mazda GLC as the predecessor to the 323 (which in turn came before today's Mazda3). Either way, the GLC is not to be confused with the larger upcoming BMW X6 rival based on the ML-Class (reportedly called GLS) which is also said to still be in the works, or the front-drive based GLA, a model also edging toward production.
---
By Jonathon Ramsey
---
See also: Clark Gable's 1955 Mercedes-Benz 300SL Gullwing doesn't sell, then does sell for $1.85 million [UPDATE: w/video], Mercedes-Benz CLA stars in sweeping short with supermodel Karlie Kloss, 13-year-old boy swipes dad's Mercedes, drives across Europe.