Masamichi Kogai new Mazda president and CEO
Fri, 10 May 2013 09:33:00 EST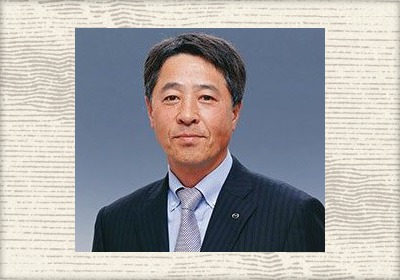 There's some executive rearranging going on in the top suite at Mazda Motor Corporation in Japan, with current CEO Takashi Yamanouchi telling reporters there "I'd like to hand over the work to younger people" now that the company has returned to profitability. Yamanouchi became CEO on November 19, 2008 of an independent Mazda that had to fight for its future in the immediate aftermath of the global financial crisis. What followed was four years of losses before finally getting back to black last year.

Masamichi Kogai (pictured) will be appointed the new president and CEO on June 25, pending approval at the company's annual general shareholders' meeting. Kogai assisted Seita Kanai with the production-efficiency initiative that Mazda called Mono Tsukuri Innovation, which worked to give export-dependent Mazda the best chance at profitability in spite of a rising yen. Kogai, lately in charge of production and purchasing, has been with the company since 1977 and worked in areas from R&D to logistics.

Kanai, who headed the Mono Tsukuri effort and was among the leadership on Skyactiv, will be promoted from executive vice president to vice chairman. Akira Marumoto will become executive VP of Mazda and assistant to new president Kogai. Yamanouchi will remain Chairman of the Board. There's a short press release below to make it official.

Masamichi Kogai to be appointed President and CEO of Mazda Motor Corporation

- Seita Kanai to be named as Vice Chairman of the Board
- Akira Marumoto to be named as Executive Vice President

Hiroshima, Japan, 10 May 2013. Mazda Motor Corporation has announced that Masamichi Kogai will be named President and Chief Executive Officer, effective June 25, 2013. Kogai will succeed Takashi Yamanouchi, who remains Chairman of the Board.

Seita Kanai, formerly Executive Vice President in charge of promoting Mono Tsukuri Innovation, Brand Enhancement and Quality Assurance, will be promoted to Vice Chairman of the Board.

Akira Marumoto, formerly Director and Senior Managing Executive Officer in charge of Corporate Planning, Profit Control, Product Strategy, Corporate Brand Enhancement and Cost Innovation, will be appointed Executive Vice President of Mazda, Assistant to the President, in charge of Oversight of Operations in the Americas and Corporate Planning Domain.

All changes will be ratified as of the completion of the 147th General Shareholders' Meeting on June 25 and the subsequent Meeting of the Board of Directors.
---
By Jonathon Ramsey
---
See also: 2015 Mazda3 interior spied for the first time, Scion FR-S pitted against oldtimers RX-8 and S2000, Red Bull RX-7 goes drift crazy on New Zealand's Crown Range.