Magnus Walker turbocharges his love for the Porsche 911
Thu, 31 Oct 2013 19:59:00 EST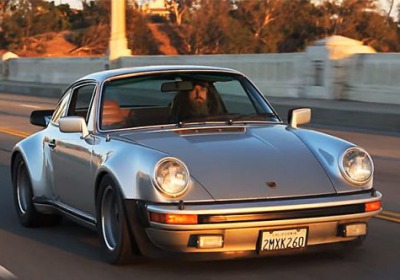 He's had his fill of early, long-hood Porsche 911s - he owns at least one from each model year, from 1964 to 1973 - so Magnus Walker, a fanatic of the Stuttgart, Germany-based automaker, recently set his sights on the early Porsche 930, as documented by this XCAR video called 'Turbo Fever.' Let us translate: pretty soon Walker will own all of the earliest, non-intercooled 911 Turbos - at least one from each model year, starting at 1975 and ending at 1977 (though the 1975 911 Turbo Carrera never officially was imported to the US by Porsche, so it'll be tougher to find one Stateside).

Any Porsche enthusiast can tell you why they love their car, and it often comes down to the small details that differentiate one model year from another. One of many examples is the mid-'80s 928. They look similar, but the basic difference between a 1984 Porsche 928 S and a 1985 928 S (US-spec) is two camshafts and 54 horsepower, though each car's V8 has its own pros and cons. We'll let Magnus Walker tell you all about the 930 and what makes the first three years special, as he's becoming quite the expert on early, air-cooled 911s. When the nearly 15-minute mini-documentary was filmed, which you can view below, he already had added four early 930s to his collection!



---
By Damon Lowney
---
See also: Porsche reveals new Panamera Turbo S ahead of Tokyo debut, Porsche patent sketches show removable headrest wind deflector, Race Recap: 2013 Petit Le Mans draws curtain on the ALMS [spoilers].