Porsche patent sketches show removable headrest wind deflector
Mon, 21 Oct 2013 16:00:00 EST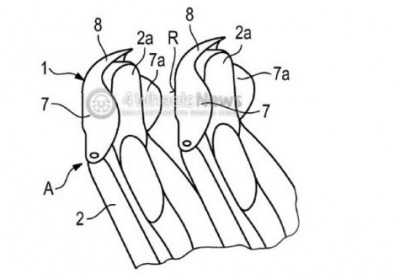 While driving around in a convertible might seem glamorous, ask anyone with long hair and they'll likely tell you how it really is: the wind buffets, your hair goes everywhere and it's anything but glamorous. That's why you see so many convertibles driving with their tops up, their windows up or wind deflectors in place. But Porsche is apparently preparing to kick it up to the next level.

These patent drawings have leaked out, demonstrating what appears to be some new kind of wind-deflecting device being developed by Porsche. The mechanism is apparently fitted to the headrest itself and designed to keep the wind buffeting specifically around the head down to a minimum while allowing the car's occupants to enjoy the top-down driving experience.

No word on when it might hit the market, but we won't be surprised to see this kind of device appear on a future version of the Boxster or 911 Cabriolet. But nowhere else: despite the apparent leak, the patent drawings suggest that Porsche will be keeping this technology proprietary. Whether sister brands like Volkswagen, Bentley or Lamborghini will get their hands on it remains to be seen.
---
By Noah Joseph
---
See also: Race Recap: 2013 Petit Le Mans draws curtain on the ALMS [spoilers], Muffler Man gets racing suit to mark progress on Porsche Experience Center, Petrolicious studies the purity of a Porsche 911 2.7 RS.