Jeep gunning for 1M sales this year
Thu, 16 Jan 2014 09:29:00 EST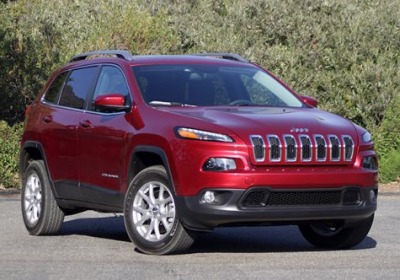 Jeep CEO Mike Manley would rather soft-pedal the seven-figure prognostication for now, but Fiat CEO Sergio Marchionne won't have it, proclaiming in an interview that Jeep will sell one million units worldwide this year. Manley has called that come-hither number "a stretch," the history of recent gains perhaps reason for his caution: in 2011 the brand sold 568,317 units, followed by the record-breaking tally of 701,626, then another record in 2013 with 731,565 units moved.

That kind of gap means everything will need to go magically for Jeep to record a 37-percent increase this year - amazing Cherokee sales, a brilliant launch for the little Jeep arriving in Europe later this year and a heavy wave to raise sales in US, European and Chinese markets. Manley is confident about the prospects in 2015, though, with the Cherokee in full stride, the Fiat-based Jeep on its way to the US and expanded global production. It's not as though Marchionne's prediction for Jeep's 2014 sales is unexpected, since he first made it last year. But even if the number ends up a little short for 2014, there's no doubt it will be impressive.
---
By Jonathon Ramsey
---
See also: NHTSA upgrading Jeep Grand Cherokee, Dodge Durango headliner fire probe, 7 months later, Jeep 'trailer hitch' recall still stalled, China orders Jeep to investigate Wrangler fire risk.