NHTSA upgrading Jeep Grand Cherokee, Dodge Durango headliner fire probe
Wed, 15 Jan 2014 13:02:00 EST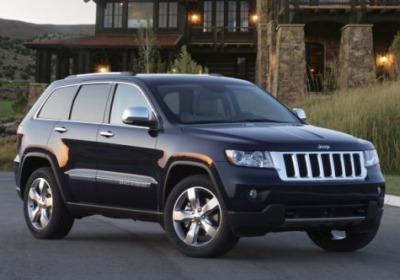 The National Highway Traffic Safety Administration investigation into headliner fires experienced by a small number of Jeep Grand Cherokee and Dodge Durango owners has been upgraded to an engineering analysis, the step before the initiation of a recall. In August last year the investigation began with 146,000 Grand Cherokees from 2012 after three complaints were received, but a report on Edmunds says it has been expanded to include 593,299 vehicles covering the 2011-2013 model years for the Jeep and the Dodge Durango, which uses the same headliner assembly, because of possibly 52 incidents of fire.

In some of those incidents drivers have reported a burning odor, smoke or open flames that were contained to the headliner or migrated to another area of the passenger compartment. The culprit has apparently been found: NHTSA blaming an electrical short in the sun visor vanity light wiring, which is routed under the headliner and held in place by three screws. Chrysler began its own probe into the issue when it was first reported and is still looking into the situation while, "fully supporting the National Highway Traffic Safety Administration's investigation."
---
By Jonathon Ramsey
---
See also: 7 months later, Jeep 'trailer hitch' recall still stalled, China orders Jeep to investigate Wrangler fire risk, Watch this R/C Jeep Wrangler plow snow.