Jeep Wrangler diesel likely after 2015 model refresh
Thu, 28 Feb 2013 15:44:00 EST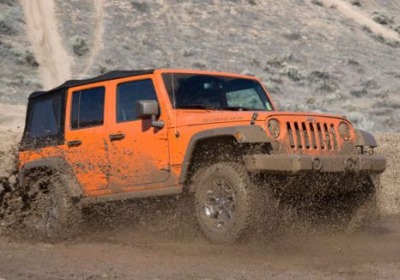 We automotive journalists aren't always the right people to ask about whether a US-spec vehicle should or should not be offered with a diesel powertrain (hint: the answer is usually "YES"). But when it comes to the iconic, off-road-ready Jeep Wrangler, we aren't the only ones who have been clamoring for an oil-burning engine behind that famous seven-slat grille. To that end, it appears there's good news on the horizon, as Jeep CEO Mike Manley recently told Ward's Auto that the "Wrangler is on the radar to get (a) diesel."

"I'm confident that the Grand Cherokee will show just how large a demand there is for diesel, and I think what that will do is reinforce the need for us to target Wrangler as a vehicle that can take a diesel," Manley told Ward's. The most rugged of Jeeps is scheduled to get an overhaul around 2015-16, and the diesel powertrain will likely be introduced around that time.

This year alone, Chrysler will be adding a diesel engine to the Grand Cherokee SUV, as well as the Ram 1500 pickup and Promaster utility van.

It's unclear if the Wrangler will get a new diesel engine or if Chrysler will use one of its existing oil-burners. The Grand Cherokee and Ram 1500 will be powered by the new 3.0-liter EcoDiesel V6, while the Ram Promaster uses a less-powerful 3.0-liter four-cylinder. In Europe, the Wrangler currently uses a 2.8-liter diesel V6, which we've had the chance to test (and enjoy). Of course, we won't get too excited until the ink has dried on an official announcement, but for now anyway, things are certainly looking good.
---
By Steven J. Ewing
---
See also: Gilles defends 2014 Jeep Cherokee design as "very contemporary", Going high-tech, the 4x4 way, 2014 Jeep Grand Cherokee EcoDiesel.