Gilles defends 2014 Jeep Cherokee design as "very contemporary"
Thu, 28 Feb 2013 13:28:00 EST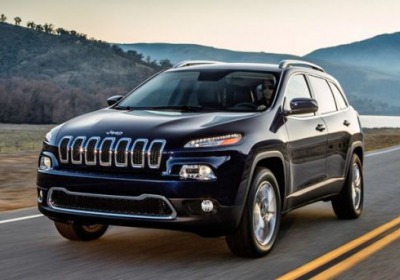 Following the forced-hand introduction of the 2014 Jeep Cherokee, there has definitely been a mix of responses revolving around everything from its design to the return of the legendary nameplate. As evidence of this, just check out the 1,000+ comments in our article last week and some of the many opinions that were voiced. Following this not-too-warm reception, Ward's Auto had a chance to talk to Chrysler designer chief – and SRT president – Ralph Gilles, who shed a little more light on the styling direction of the new Cherokee.

Rather than looking to previous models for inspiration, Gilles says that the Cherokee has been designed to be more contemporary, with Mark Allen, head of Jeep design, adding that a main goal was to make sure the design still looks modern five years from now. Interestingly, Gilles does point out that one of the design elements incorporated on the new Cherokee that pays homage to past Jeeps is the sharply downward angle for the leading edge of the beltline, which he notes is meant to mimic the look of the old YJ and TJ Wrangler models fitted with half doors. Of course, the squared-off wheel openings – a signature Jeep cue – are still used.

This is probably a design that will need to be seen on the street in actual daylight to properly assess, but in the meantime, we'll bring you full images and impressions when the Cherokee debuts at next month's New York Auto Show.
---
By Jeffrey N. Ross
---
See also: Going high-tech, the 4x4 way, 2014 Jeep Grand Cherokee EcoDiesel, 2014 Jeep Grand Cherokee SRT.