Is it time for American carmakers to give up on dual-clutch transmissions? [w/poll]
Mon, 22 Jul 2013 19:31:00 EST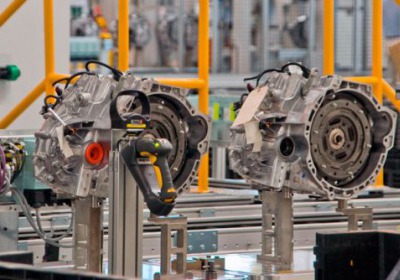 Last week, in the midst of Detroit's first days seeking relief in Chapter 9 of the bankruptcy code, Automotive News contributor Larry P. Vellequette penned an editorial suggesting that American car companies raise the white flag on dual clutch transmissions and give up on trying to persuade Americans to buy cars fitted with them. Why? Because, Vellequette says, like CVT transmissions, they "just don't sound right or feel right to American drivers." (Note: In the article, it's not clear if Vellequette is arguing against wet-clutch and dry-clutch DCTs or just dry-clutch DCTs, which is what Ford and Chrysler use.) The article goes on to state that Ford and Chrysler have experimented with DCTs and that both consumers and the automotive press haven't exactly given them glowing reviews, despite their quicker shifts and increased fuel efficiency potential compared to torque-converter automatic transmissions.

Autoblog staffers who weighed in on the relevance of DCTs in American cars generally disagreed with the blanket nature of Vellequette's statement that they don't sound or feel right, but admit that their lack of refinement compared to traditional automatics can be an issue for consumers. That's particularly true in workaday cars like the Ford Focus and Dodge Dart, both of which have come in for criticism in reviews and owner surveys. From where we sit, the higher-performance orientation of such transmissions doesn't always meld as well with the marching orders of everyday commuters (particularly if drivers haven't been educated as to the transmission's benefits and tradeoffs), and in models not fitted with paddle shifters, it's particularly hard for drivers to use a DCT to its best advantage.

Finally, we also note that DCT tuning is very much an evolving science. For instance, Autoblog editors who objected to dual-clutch tuning in the Dart have more recently found the technology agreeable in the Fiat 500L. Practice makes perfect – or at least more acceptable.

What do you think? Vote in our poll below, then have your say in Comments.



---
By Damon Lowney
---
See also: New Ford Police Interceptor tech protects cops' backsides, Ford dinged by OSHA for asbestos at Buffalo plant, Holy crime-fighting Ford F-150, Batman!.