Grainy leaked images show stillborn Castriota-designed Saab 9-3
Mon, 04 Feb 2013 16:30:00 EST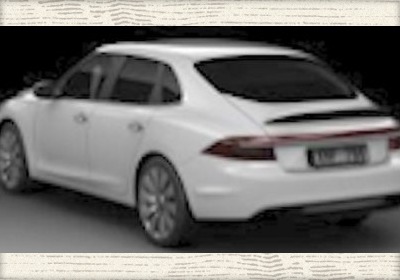 The Saab faithful are going to be playing the "what if" game for years to come. It's one of the burdens of being a fan of a dead brand. A fresh batch of grainy 9-3 Phoenix images have made their way online, alleged shots of a design proposal penned by none other than Jason Castriota. The five-door looks to feature an honest liftback, though SaabsUnited.com says this particular vehicle was drawn up as part of a business plan in early 2011. As such, Castriota apparently told the site the final product was to look much more athletic than what we see here. While the low-resolution images make it difficult to tell much about the design, we certainly appreciate the familiar roofline, full band taillamps and the contrasting rear spoiler reminiscent of the old Saab 99 and 900 ducktails.

Unfortunately, we know all too well why this creation never saw the light of day. Would-be savior Victor Muller couldn't quite pull Saab out of its nosedive, and the company fell into bankruptcy before the 9-3 Phoenix could get off the ground. There's talk of the Phoenix platform and Saab brand having new life in other markets as EVs and even as gas cars, but the model seen here will likely never see production – let alone North American showrooms.

You can take a closer look at SverigesRadio.se – just make sure to have your translator ready if you don't speak Swedish.
---
By Zach Bowman
---
See also: Saab 9-3 production to start in China in 2013 [UPDATE], NEVS to build new Saab models in China's Qingdao, Deal brokered to get Saab warranty service honored at GM dealers.