Former Saab chairman Muller faces summons in tax inquiry
Thu, 23 May 2013 14:14:00 EST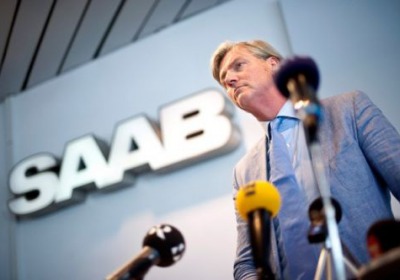 Former Saab Chairman Victor Muller may be called in for questioning as part of an official inquiry into suspected tax evasion by three of the automaker's former executives. A prosecutor has officially named former CEO Jan-Ake Jonsson and two other executives in the investigation, and official court documents say that Muller will be called in by the Financial Crimes Unit. According to Reuters, prosecutors are currently looking into allegations that the executives worked to dodge taxes between 2010 and 2011, when the automaker finally went into bankruptcy.

The Truth About Cars reports the investigation may center around the $540,000 paid as consulting fees to Latin America Tug Holding NV, a company Muller owns. It's possible that the Swedish authorities believe the Saab executives were using the tug boat company as a tax haven, and that the automaker should have paid taxes and social security contributions on the money. Muller has not been charged.

Meanwhile, Muller is defending his earnings in a new interview with Automotive News. Having come under fire for his $773,000 salary at Saab, the Spyker CEO said his pay was commensurate with an executive running a company with 4,000 employees.
---
By Zach Bowman
---
See also: 3 former Saab execs charged with tax evasion, Nicolas Cage flogs Saab-based Senova from Beijing Auto [w/video], Super sleeper Saab 900 does 174 mph in the standing mile.