Ford doubling 1.0L EcoBoost engine production
Fri, 06 Sep 2013 13:30:00 EST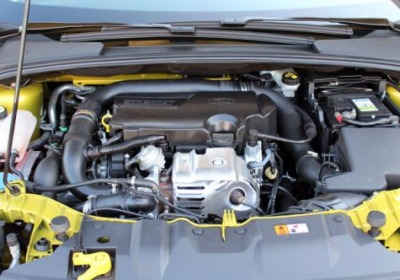 Ford's 1.0-liter EcoBoost three-cylinder engine hasn't been around that long, but it sounds like the engine is getting to be fairly popular in the automaker's global car lineup. The Detroit News is reporting that Ford has add a second shift that will allow its German engine plant to double daily output from 500 engines to 1,000.

The increased capacity is part of a plan to sell more than 300,000 vehicles a year with this engine in Europe by 2015. Europe is currently the only market where the smallest of the EcoBoost engines is offered (including in the Focus pictured above), but US-spec Fiesta models will be getting this mill for 2014.

Three-cylinder engines are expected to continue to grow in popularity in coming years with the report indicating that global production of these engines will double by 2018 to 9.8 million units. General Motors, BMW and Mitsubishi are all expected to introduce three-cylinder engines in the near term, as well.
---
By Jeffrey N. Ross
---
See also: Ford board OK with Mulally stepping down earlier, Evo grabs Ford's Fiesta R5 rally car by the scruff, How new car shortages may impact your buying experience.