Ford board OK with Mulally stepping down earlier
Fri, 06 Sep 2013 11:00:00 EST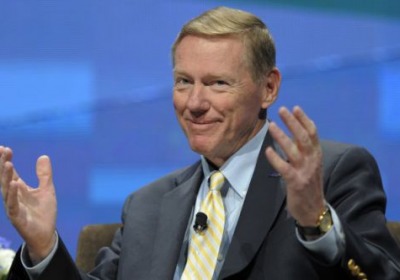 Ford's board is open to CEO Alan Mulally stepping down before his planned departure in 2014, inside sources are telling Reuters. Ford's plan of succession, aside from who would be his actual successor, has been something approaching common knowledge – the 68-year-old former Boeing exec had plans to stay through 2014. This was recently confirmed by Mulally himself on Bloomberg Television and in Automotive News.

Motivation for the about-face comes from what Reuters calls a "growing confidence" in the current crop of Ford execs, led by Mark Fields. Fields, Ford's current chief operating officer, has been tipped as Mulally's ultimate successor, although he's far from the only person with eyes on Ford's top job. Normally, Ford's board saying they're open to an executive, that's done very well for the company, stepping down early would be nearly unremarkable. It's the timing of this announcement, though, that makes this a big piece of news.

Recently, Mulally has been the subject of rumors that he's interested in taking the CEO position at tech giant Microsoft. The Redmond, Washington-based company's CEO, Steve Ballmer, told the media in August that he'd be retiring in a year's time. The fires were stoked when tech website AllThingsD speculated that Mulally would take the top spot, despite denials from the man himself. Could Ford's current boss become the new top dog at Microsoft? Will Mark Fields replace him? Could recently departed Renault exec Carlos Tavares land at Ford in some capacity? Let us know what you think below in Comments.
---
By Brandon Turkus
---
See also: Evo grabs Ford's Fiesta R5 rally car by the scruff, How new car shortages may impact your buying experience, Ford to reveal Vignale sub-brand with special Mondeo in Frankfurt.