Transmission:Manual
Body Type:Coupe
Engine:4-CYLINDER
Vehicle Title:Clear
Fuel Type:Gasoline
For Sale By:Private Seller

Condition:
Used
VIN (Vehicle Identification Number): 210081
Year: 1962
Interior Color: Black
Make: Porsche
Number of Cylinders: 4
Model: 356
Trim: COUPE
Drive Type: Manual
Mileage: 97,435
Exterior Color: Red
Warranty: Vehicle does NOT have an existing warranty


1962 Porsche 356 T6 Coupe!!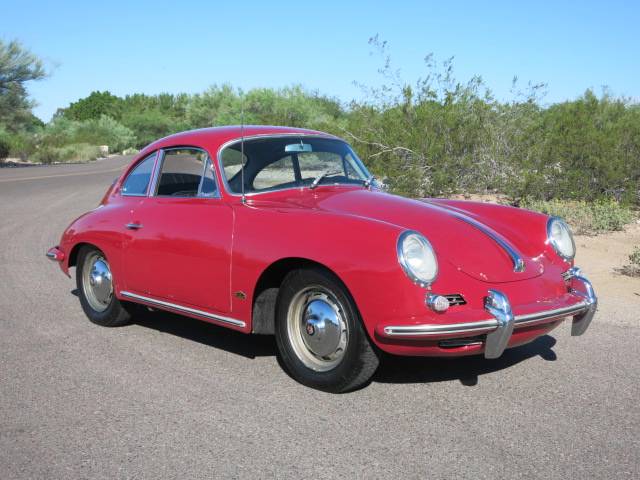 Here is a very original 2 owner 356 coupe in it's original color code 6202 Ruby Red with original black leatherette interior.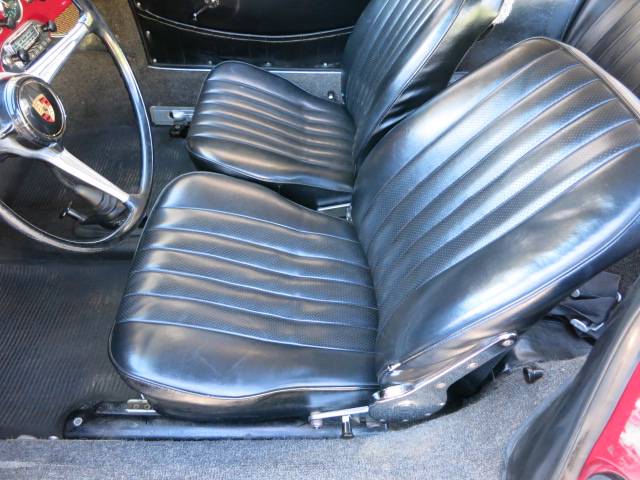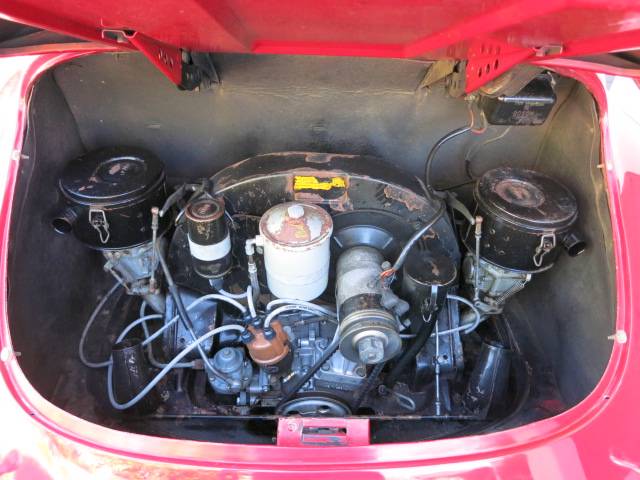 1962 Porsche 356 T6 Coupe
Two owner car that was purchased back in 1985.




Here is a nice unmolested 1962 T6 Karrman Coupe that was in storage since 2001.

It

just had the complete fuel system cleaned with the tank out then replaced with a new petcock.

There are only 97K well maintained actual miles on this Porsche. Now it's your chance to own this Beautiful Red Hot Porsche.....The best part is that I'm selling it to the highest bidder at No Reserve.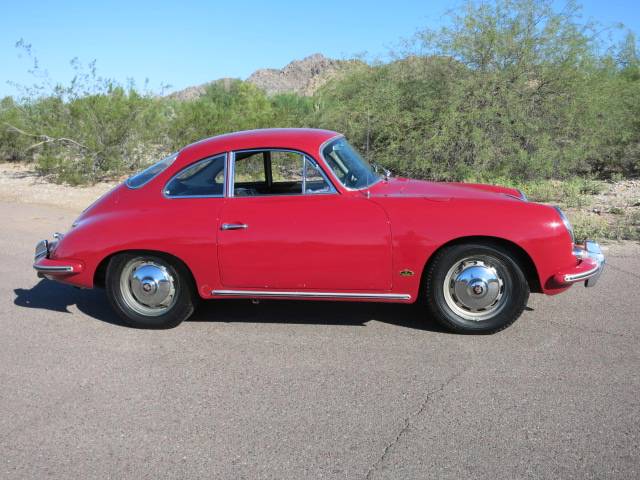 The following is a list of options as this Porsche is currently equipped with:
- 1600 (Type 616/1 T6)

- 4 Speed Manual Trans

- Blaupunkt AM/FM Radio
- Two Speakers
- Optima Battery
- Trunk Tray

- Original Keys

- Original Owners Manual
- German Weave Carpets
- Original Rubber Mats

This 356 was fully restored back in the early 80's with a complete paint job and more. The paint now still has a nice luster but will need to be redone due to some minor rust bubbles on the trunk lid...see pictures. Can been driven as a nice unmolested driver also. The floors are nice original and solid. This car runs and drives great and is a true blast to drive!!

The interior looks to be original. All the gauges work as they should and the horn, lights and wipers are in perfect working order. The radio is not working but will be having checked out probably a minor fix. The trans shifts smooth and this car runs fantastic. This is a very cool unmolested survivor with lots of original registrations dating back to 1977. All numbers matching panels, trunk and bonnet.

All in all, these early 356 Porsche's are one of the most sought after Classic's on the market today! With great looks and huge collect-ability, this would be a wonderful opportunity for someone to not only have a part of history but an appreciating Asset!! Lots of these cars have been modified or lost there original power plants, but to find one with the original numbers matching engine and unmolested as this can only be a Right Choice. Please email or call with any questions. I can help with shipping quotes and arrangements. I also welcome International buyers and have shipped cars all over the world. I can help you through the process! If you have any additional questions please email or Call Joe 602-418-1736 with any further questions. This car is located in Sunny Paradise Valley, AZ!

Good luck in the bidding!
Please allow for all 80+ high quality pictures to load!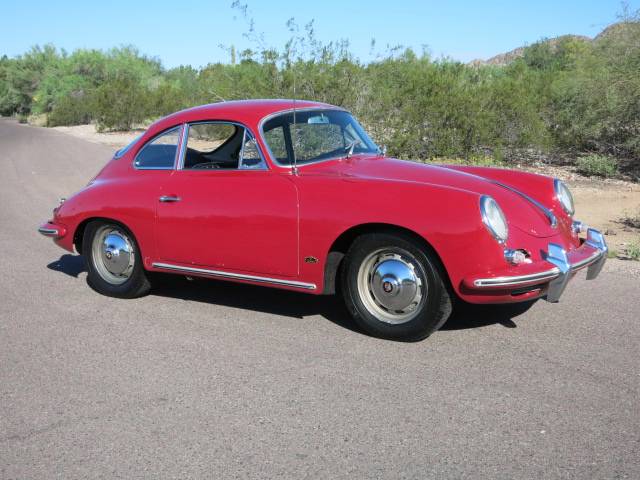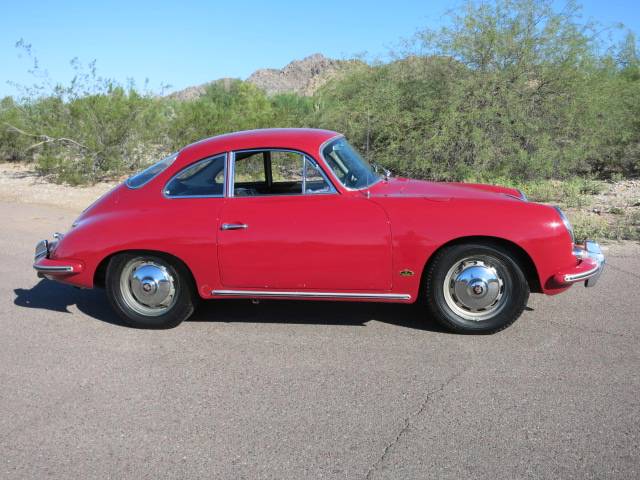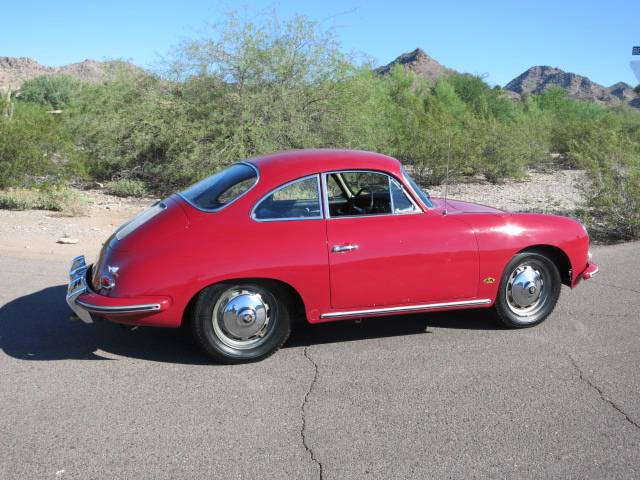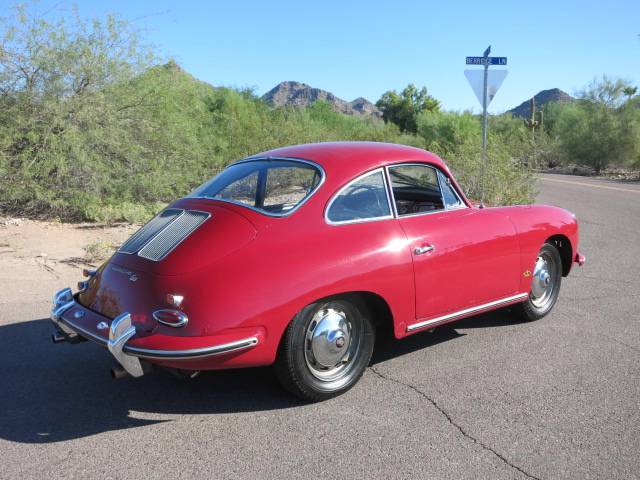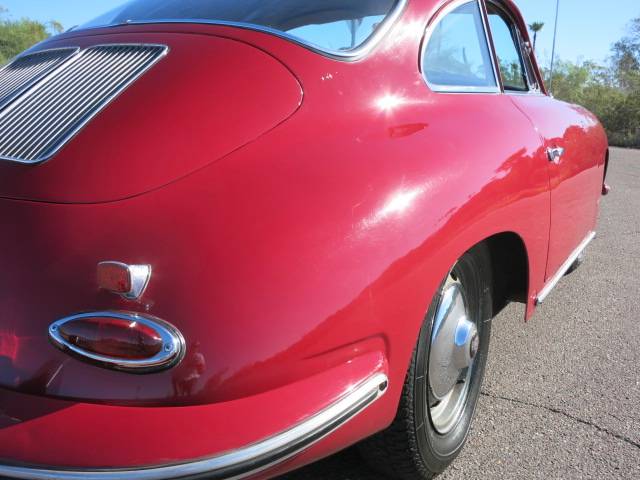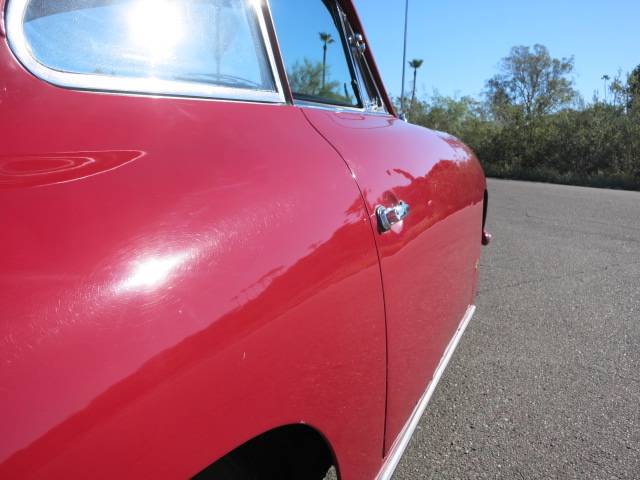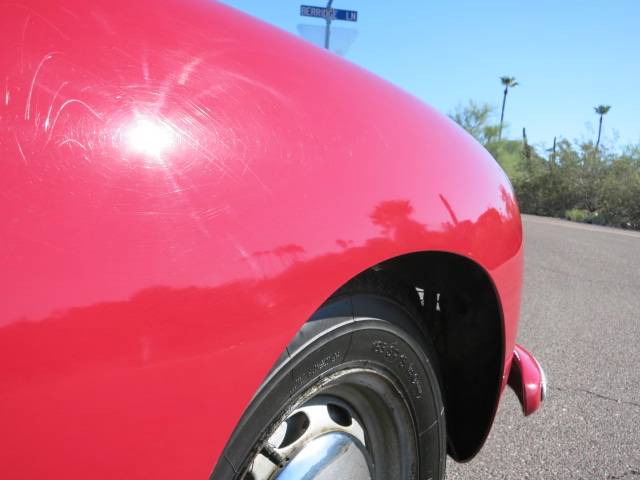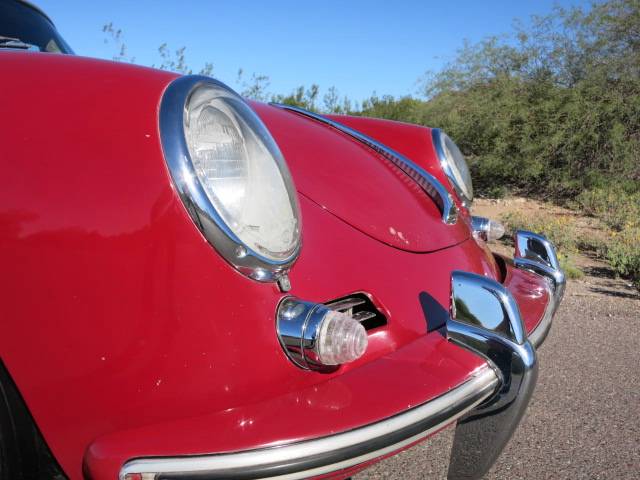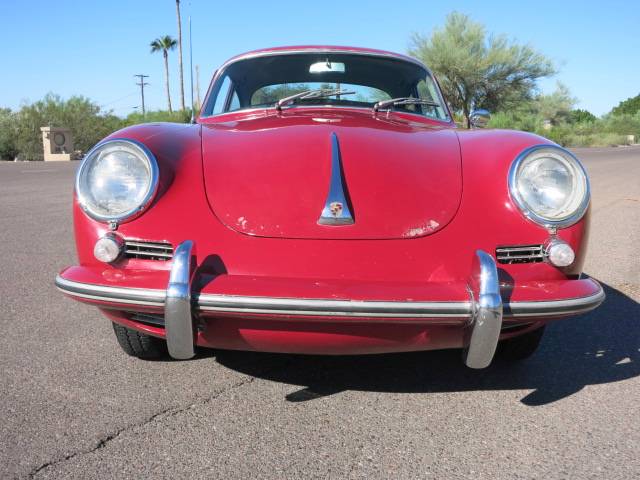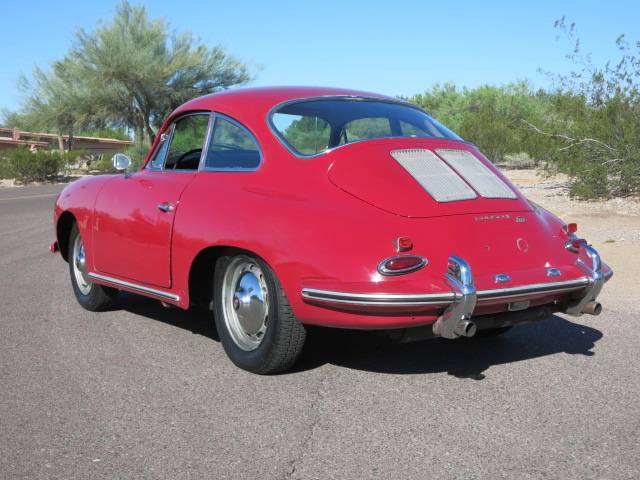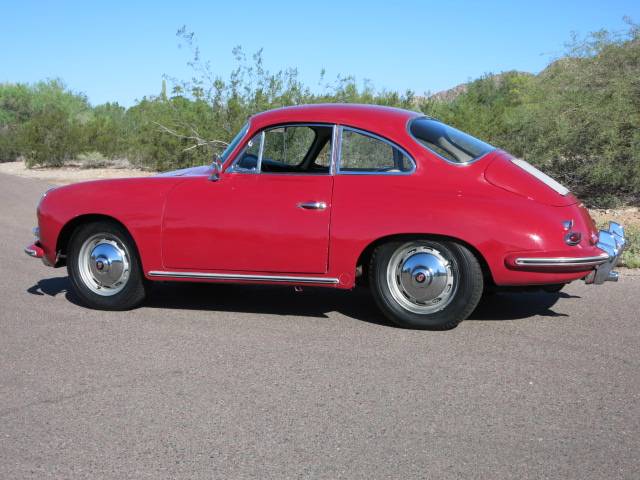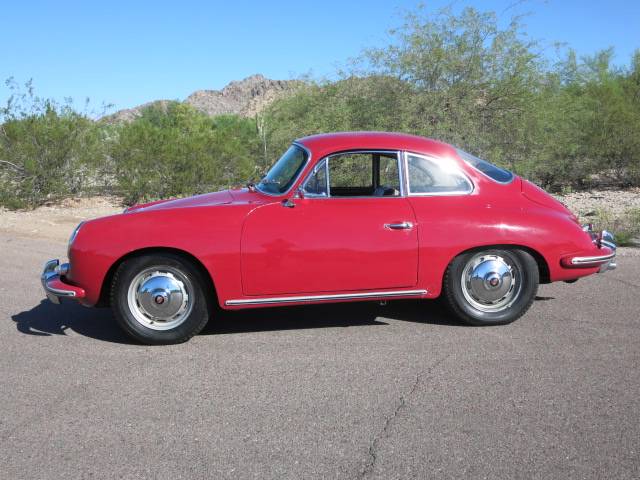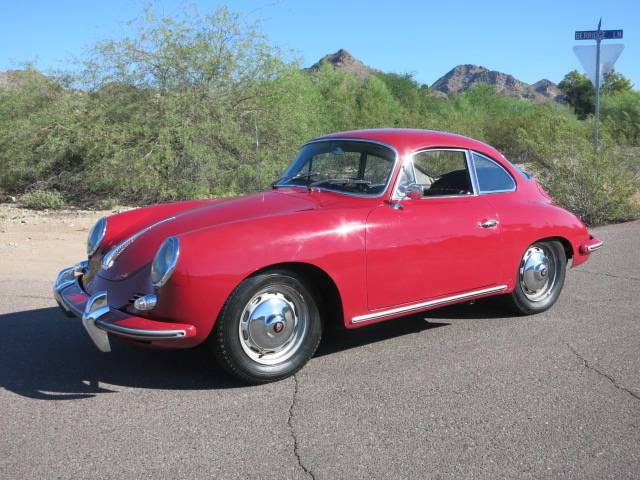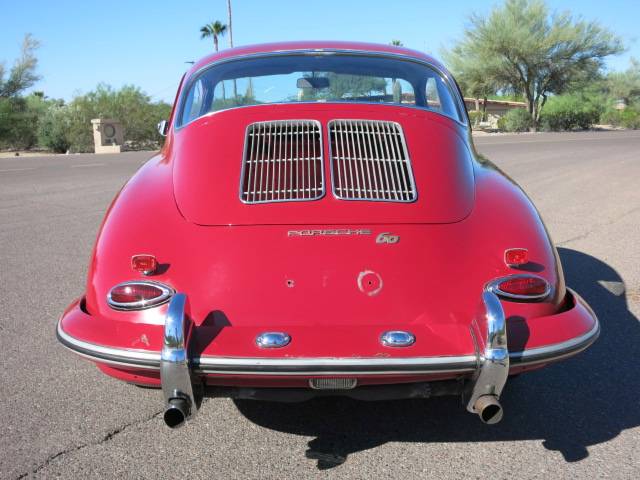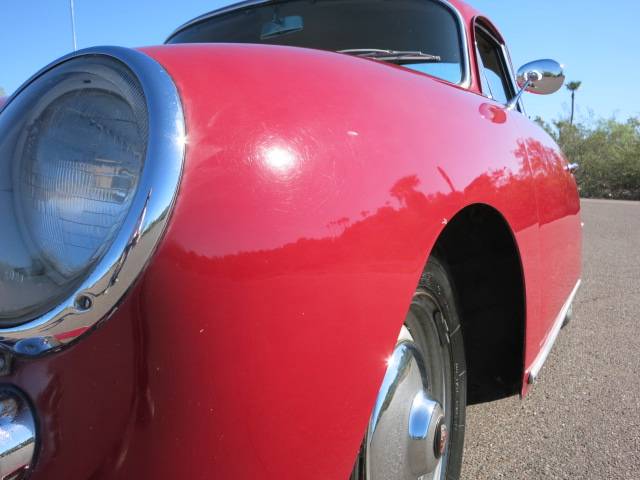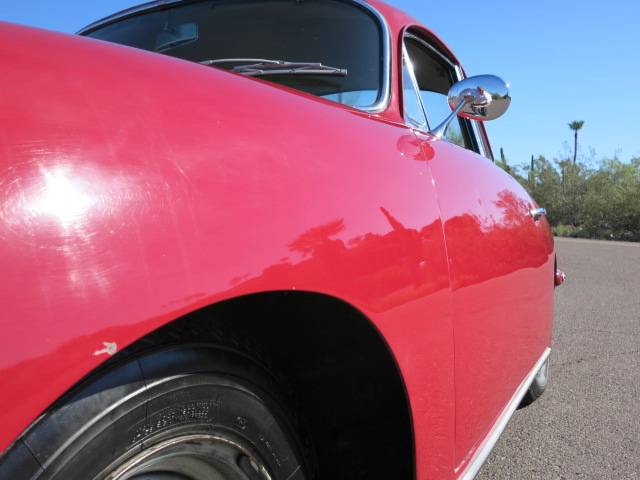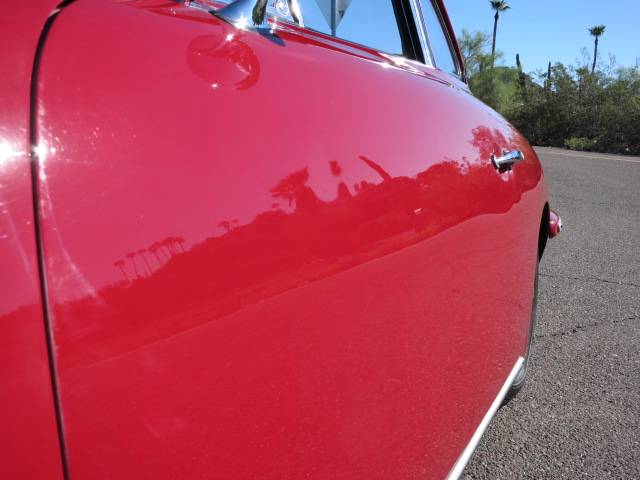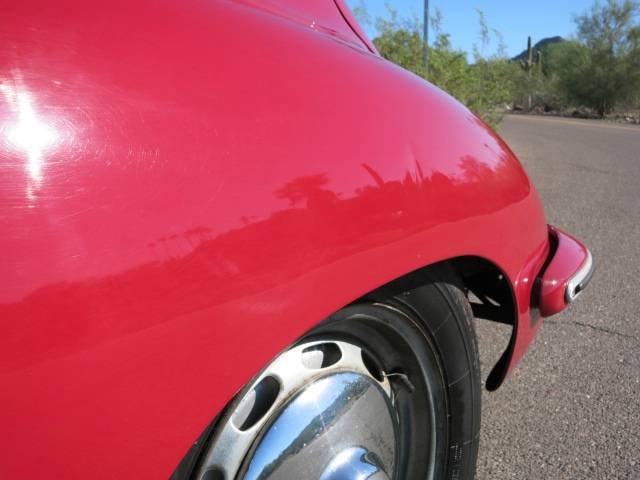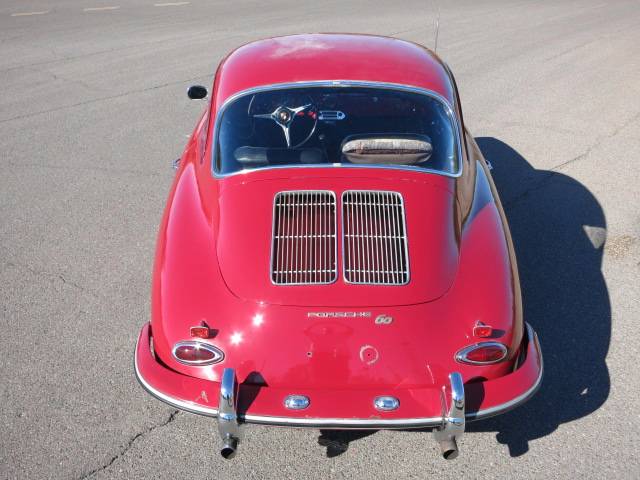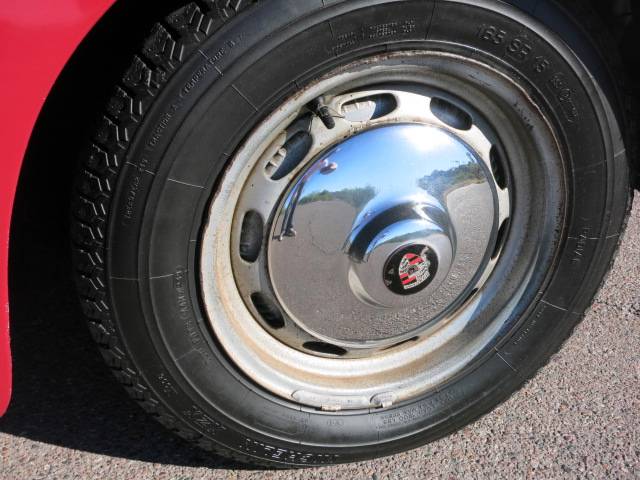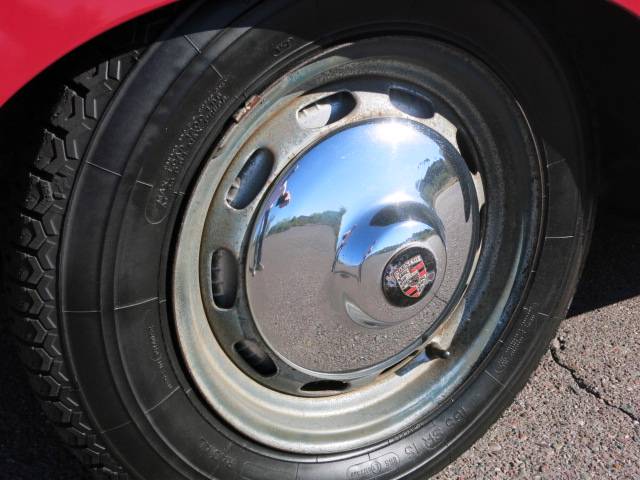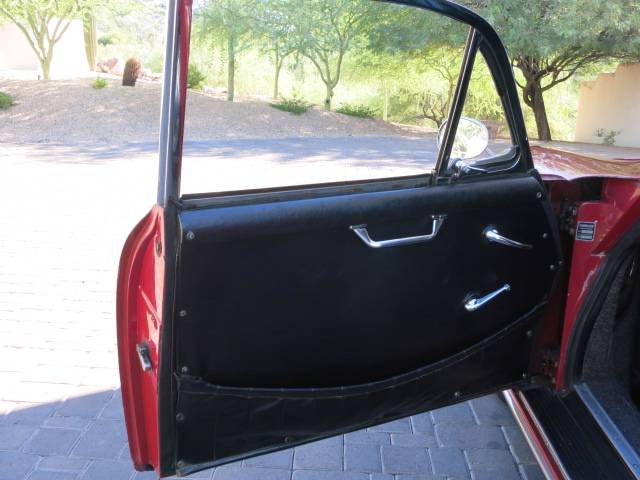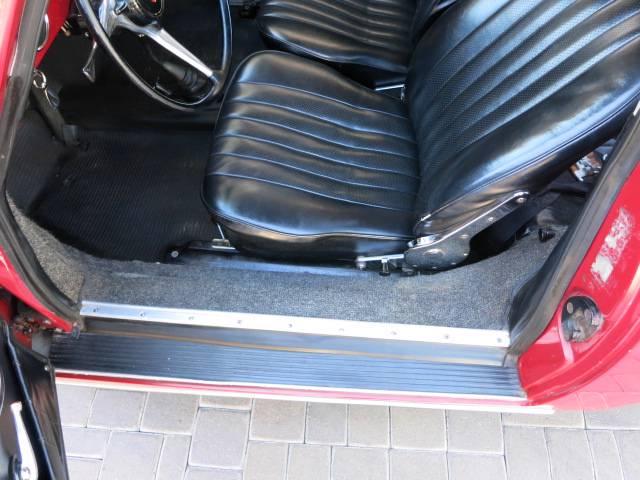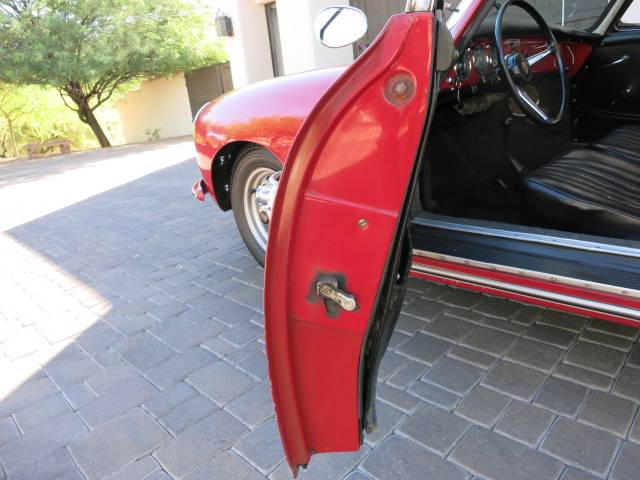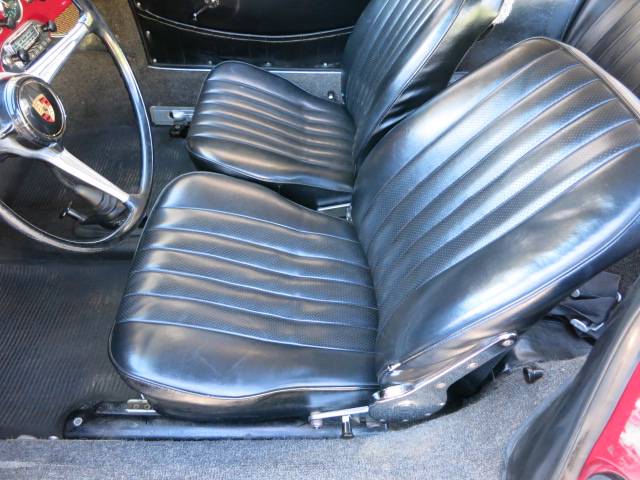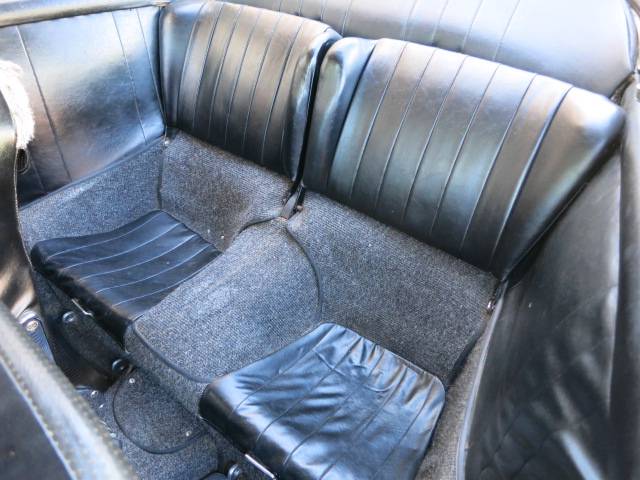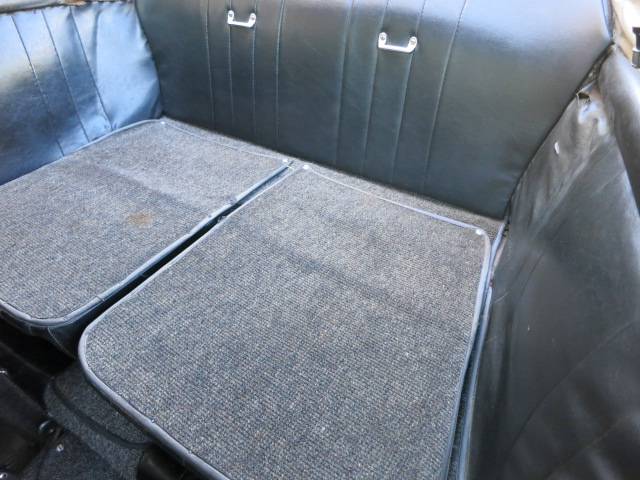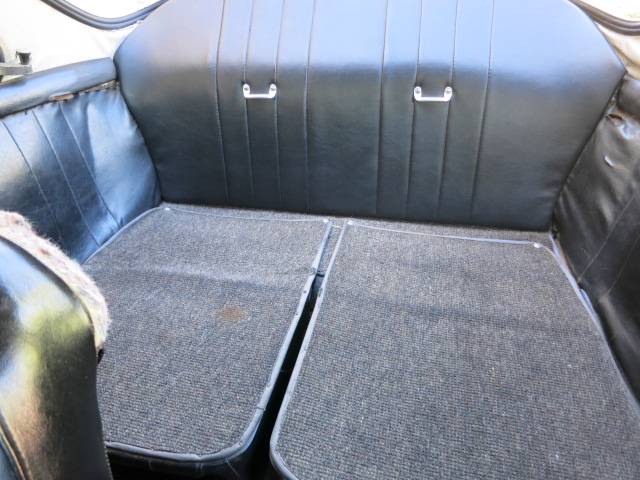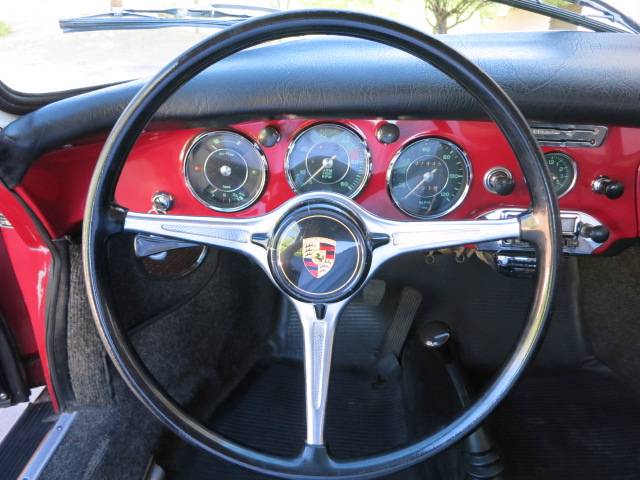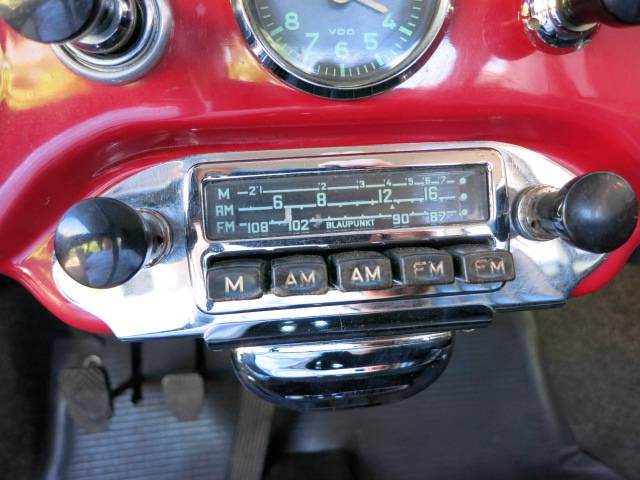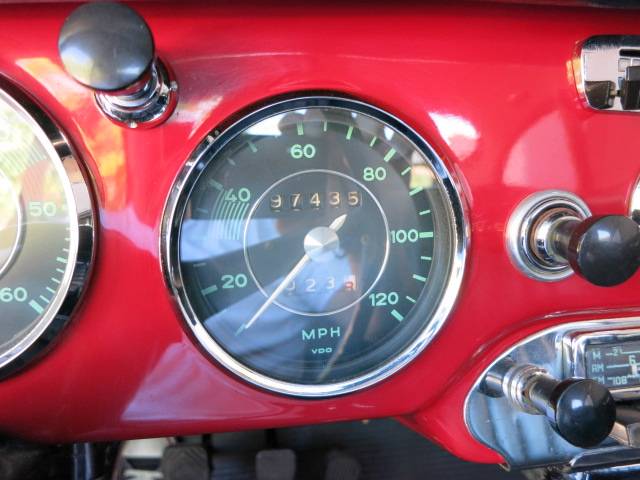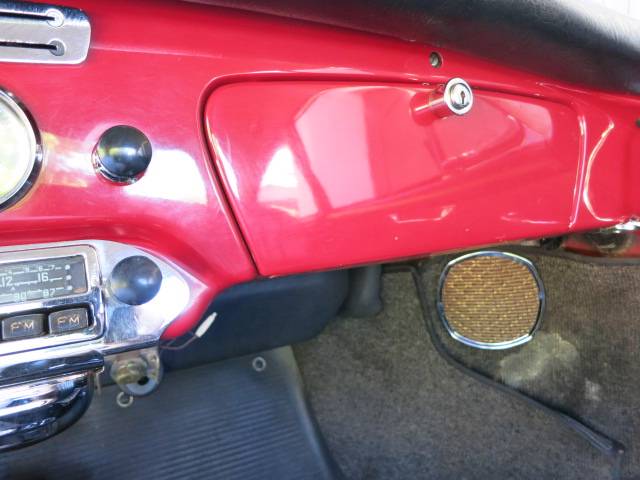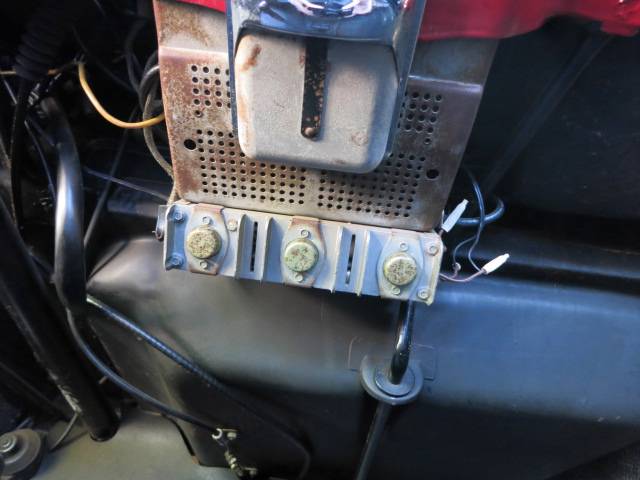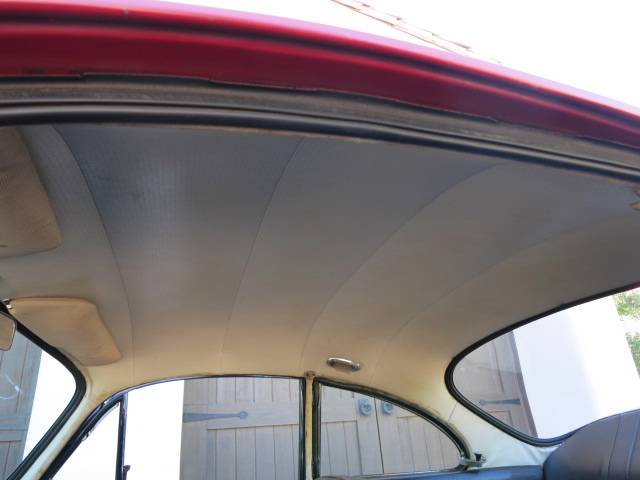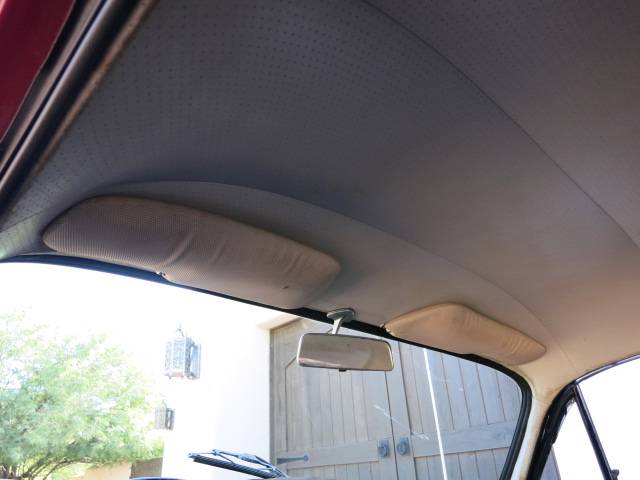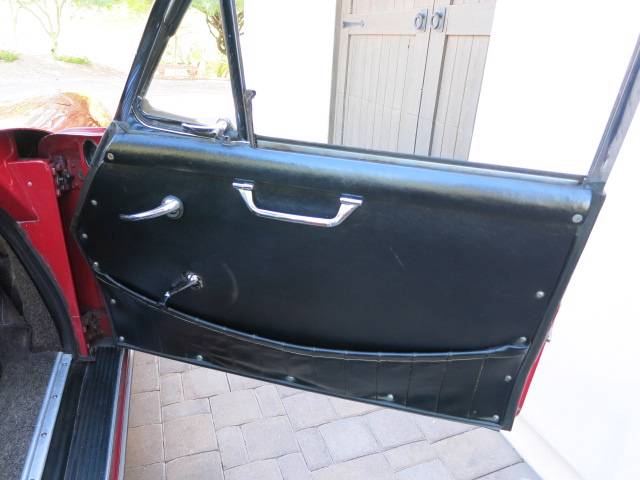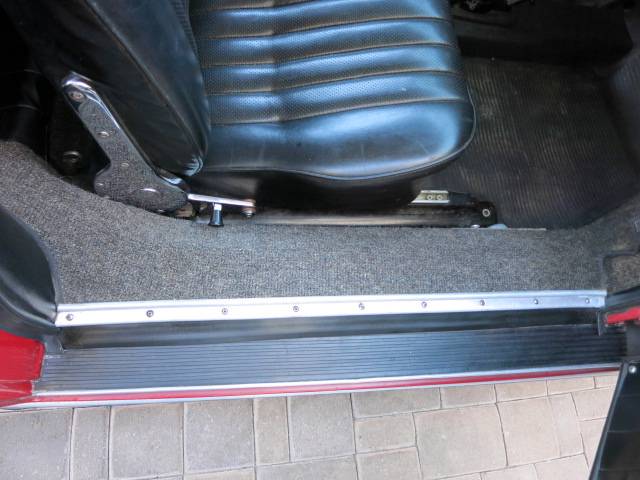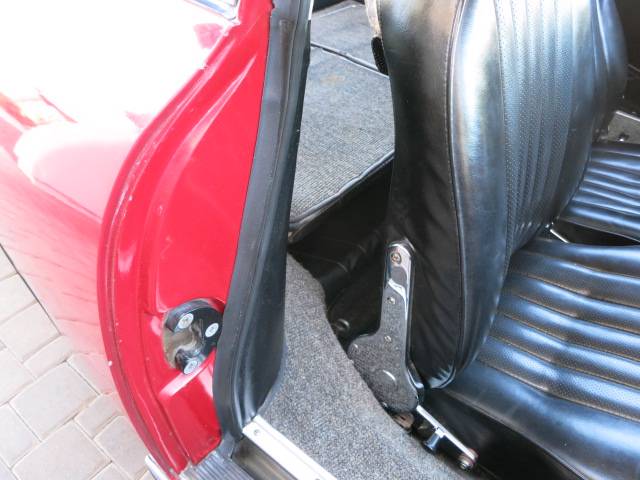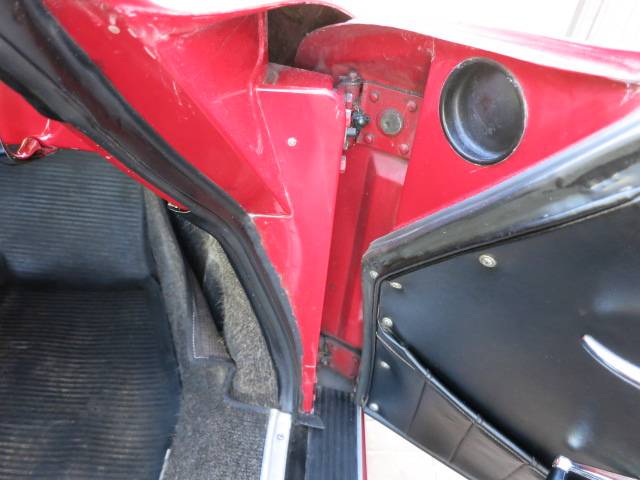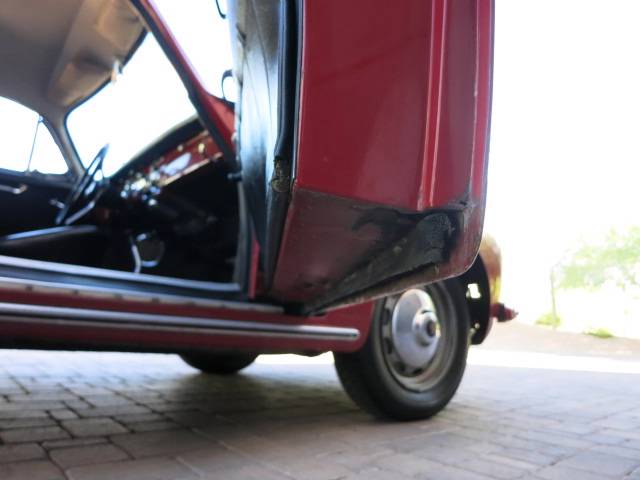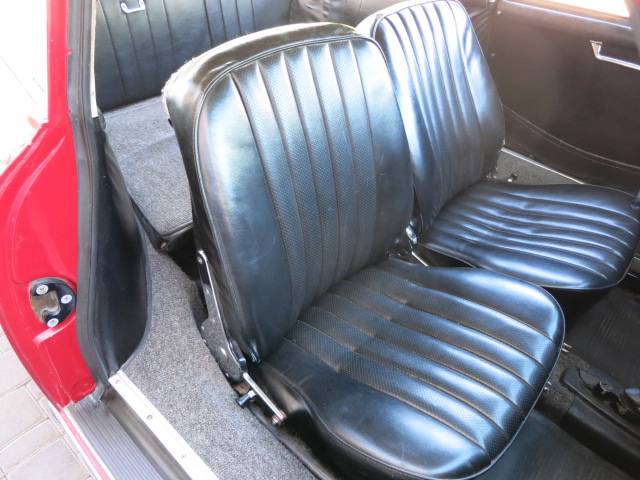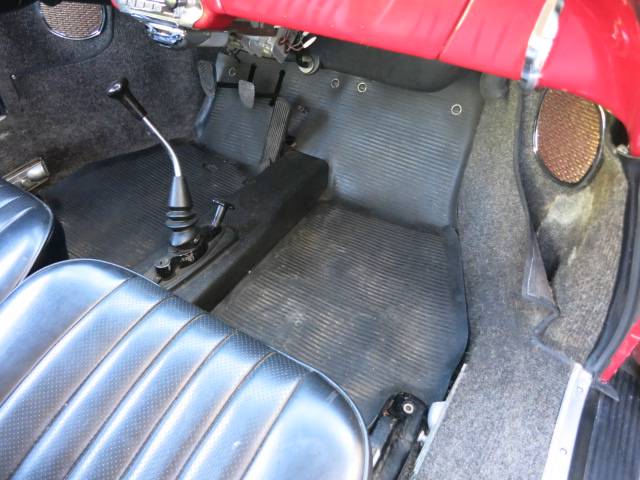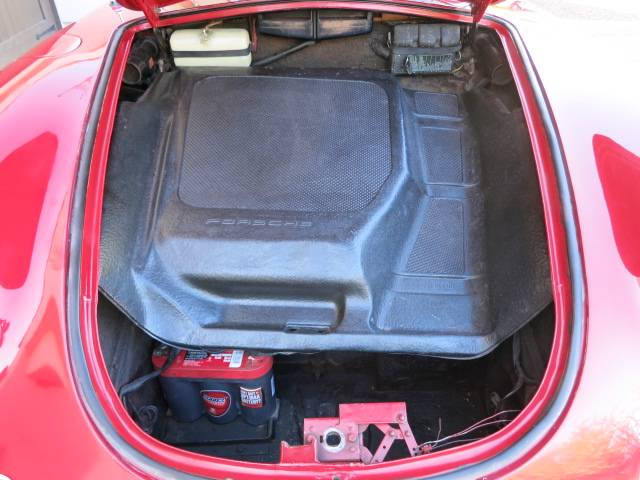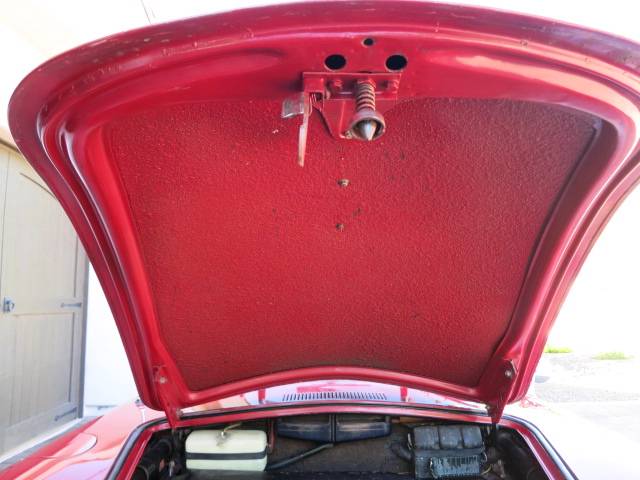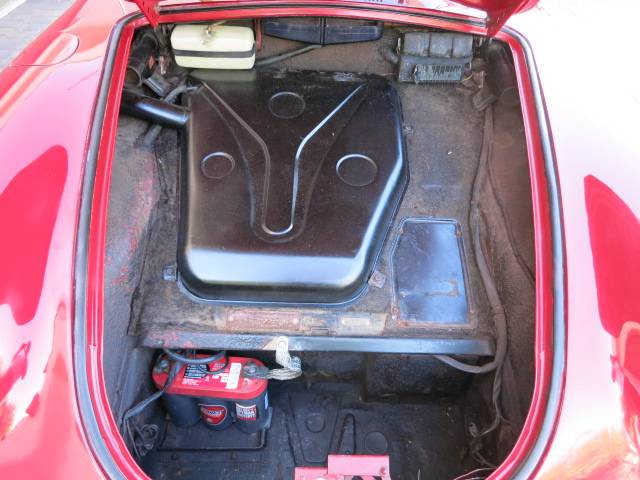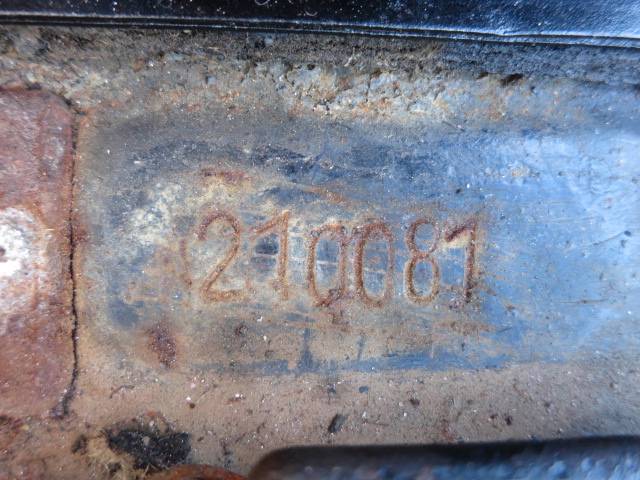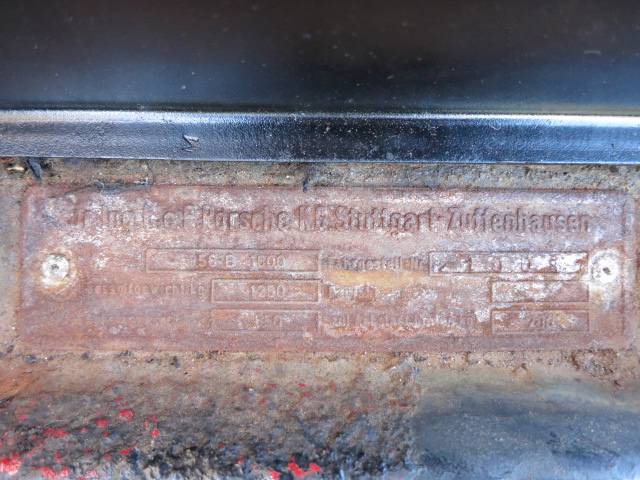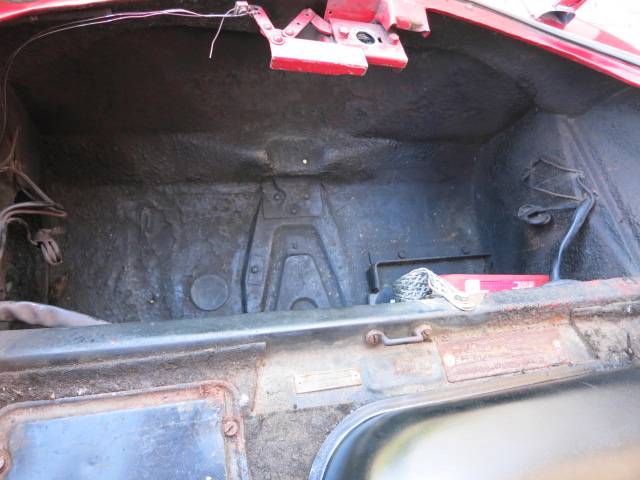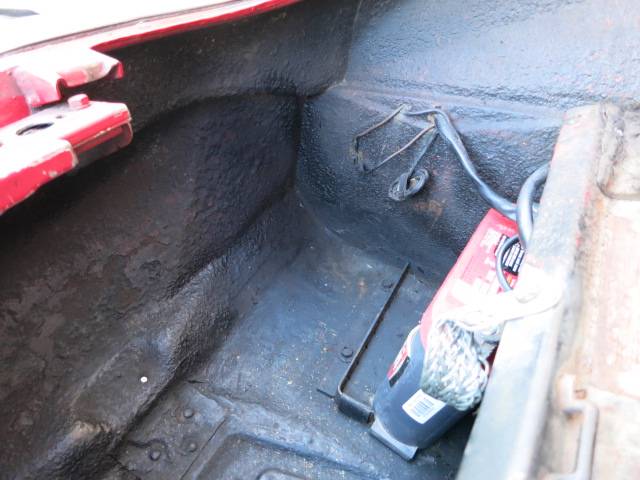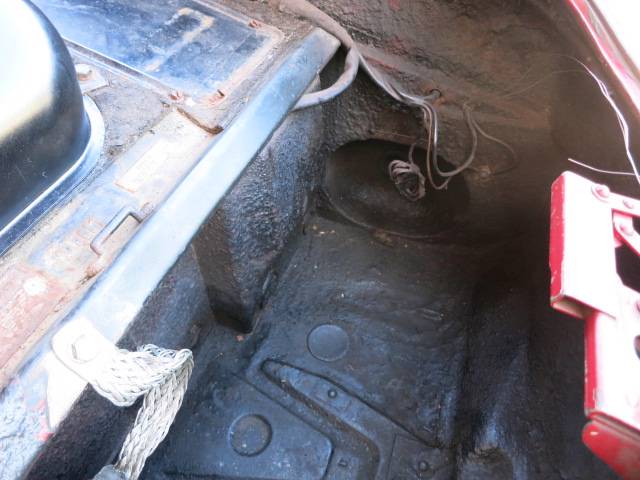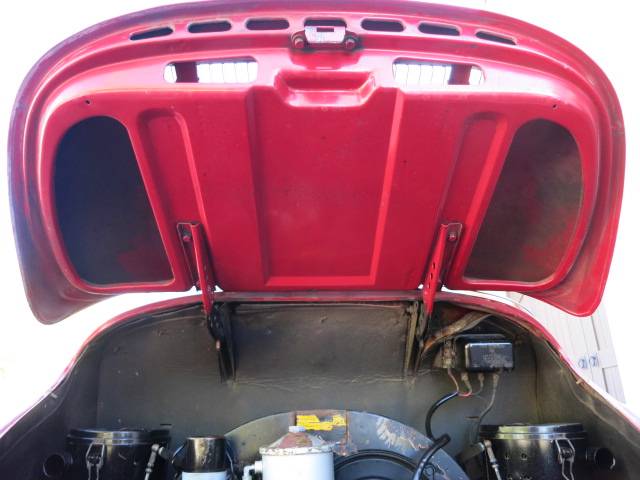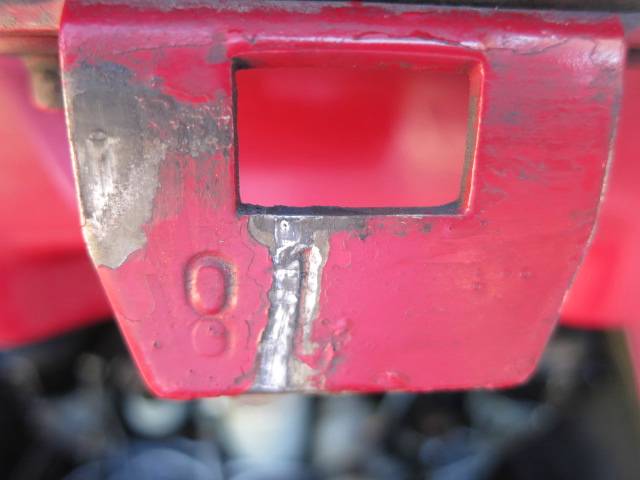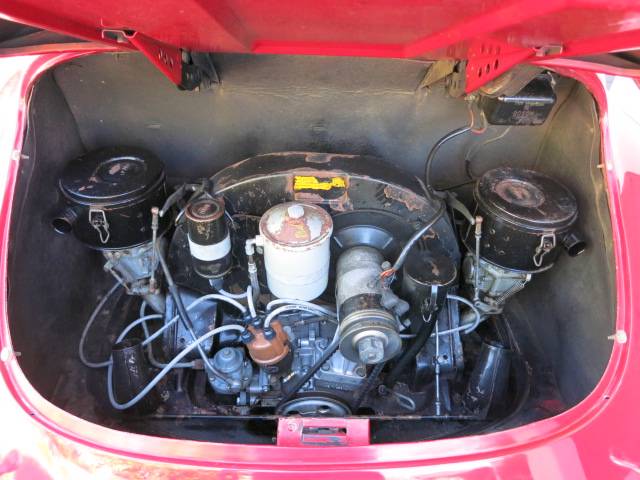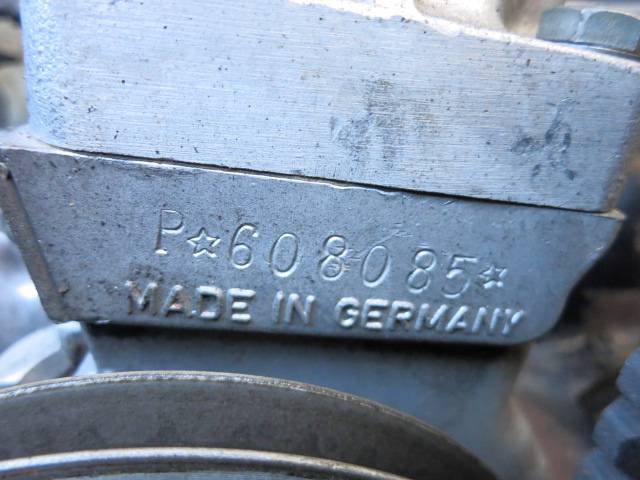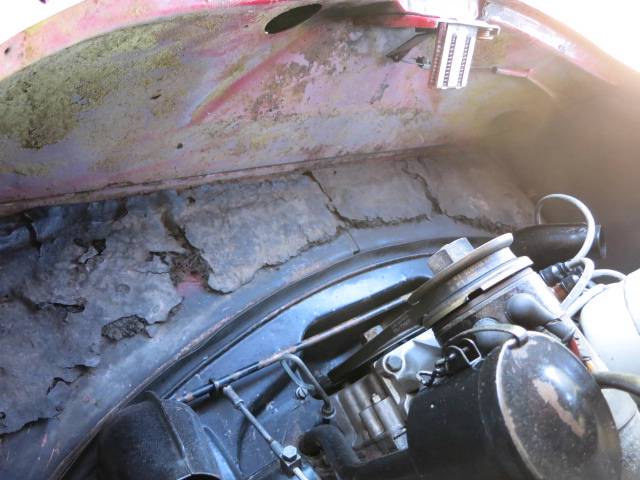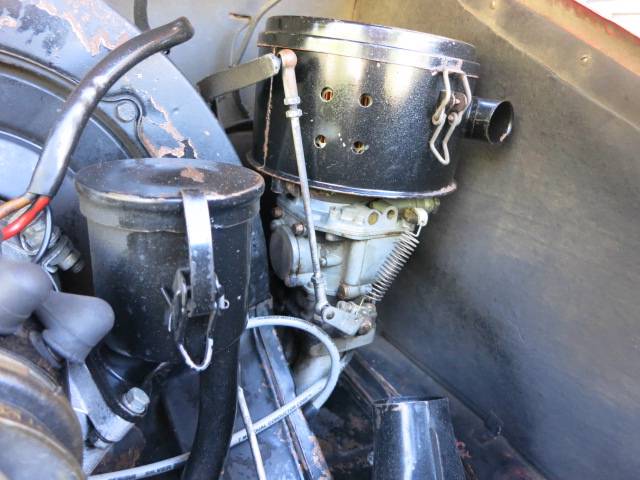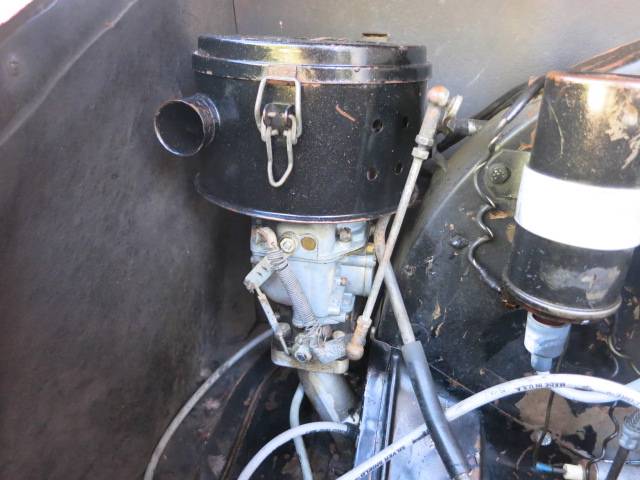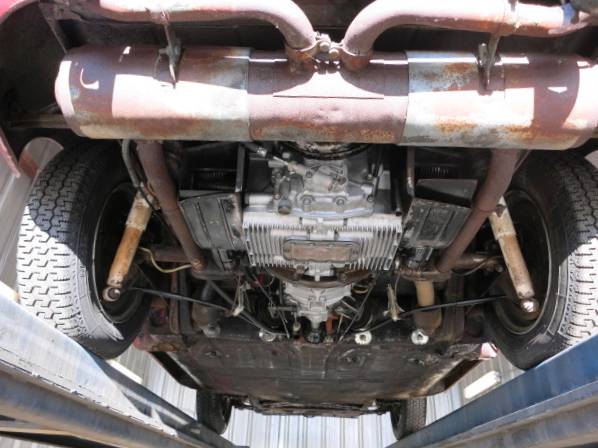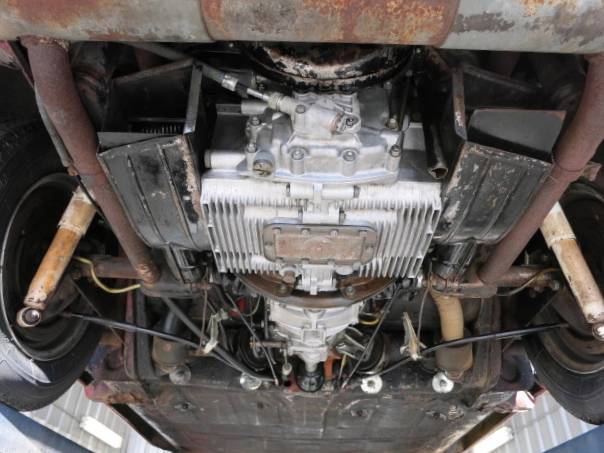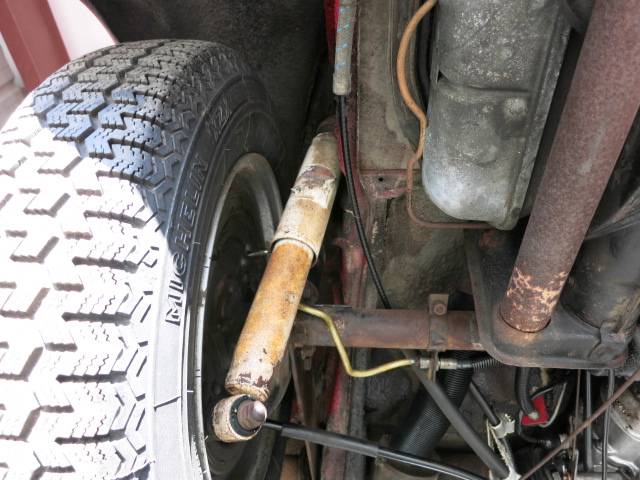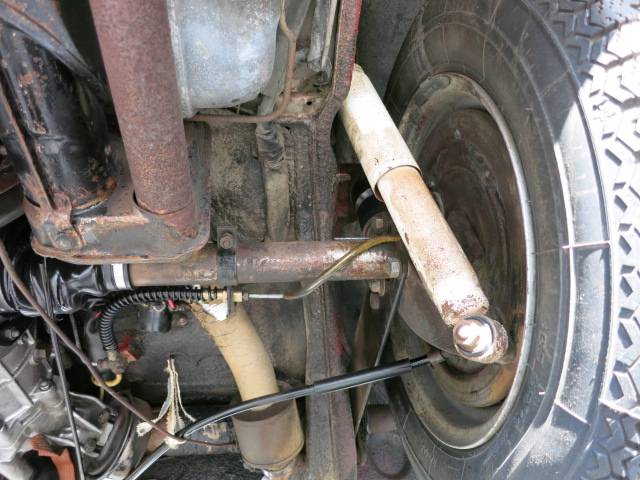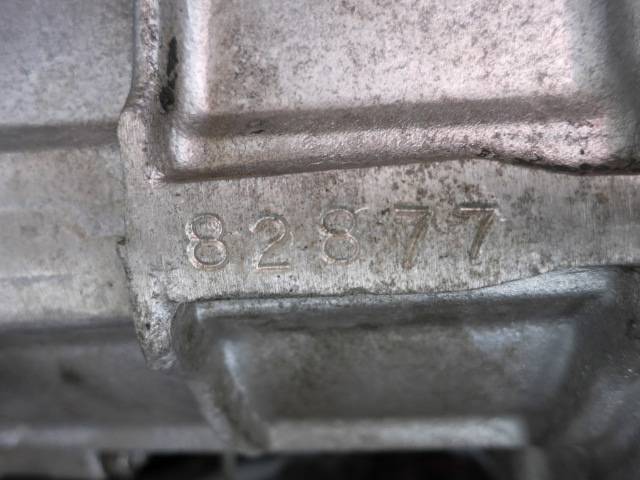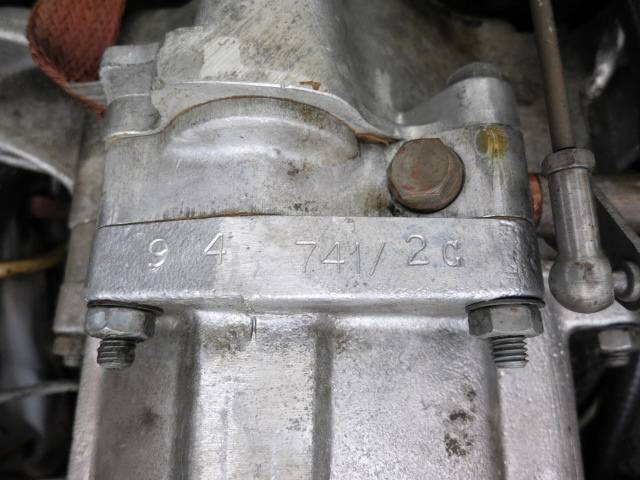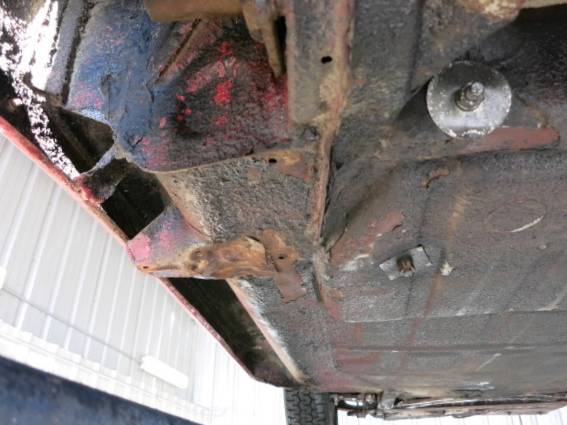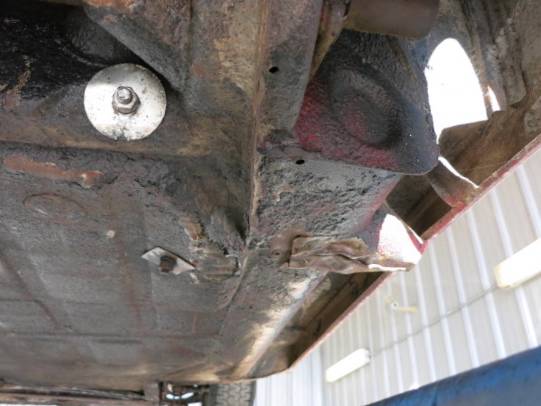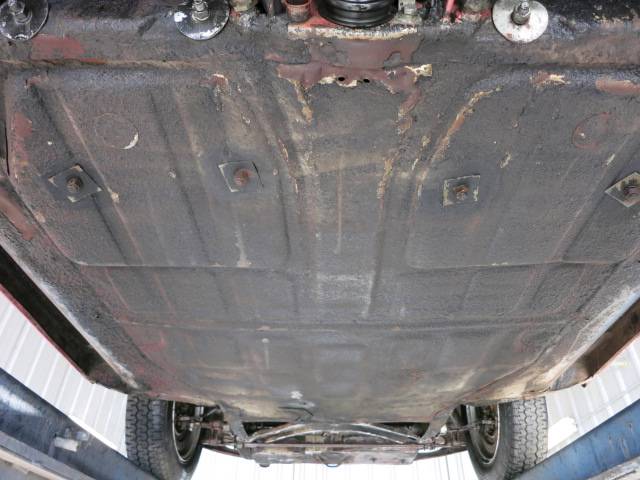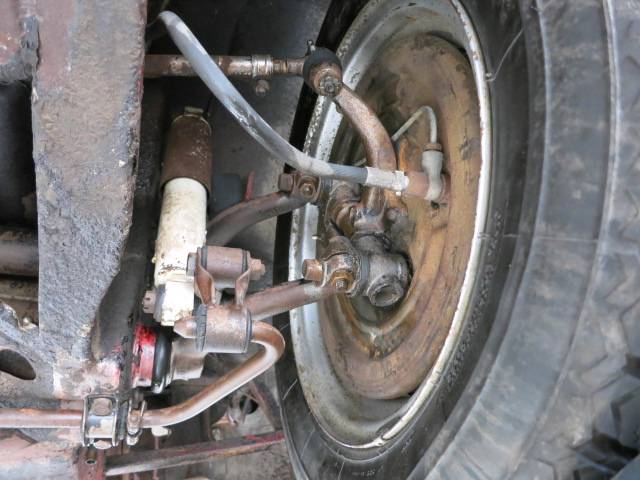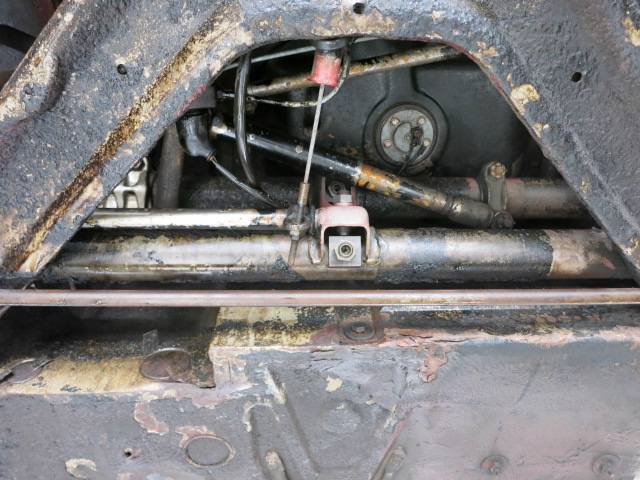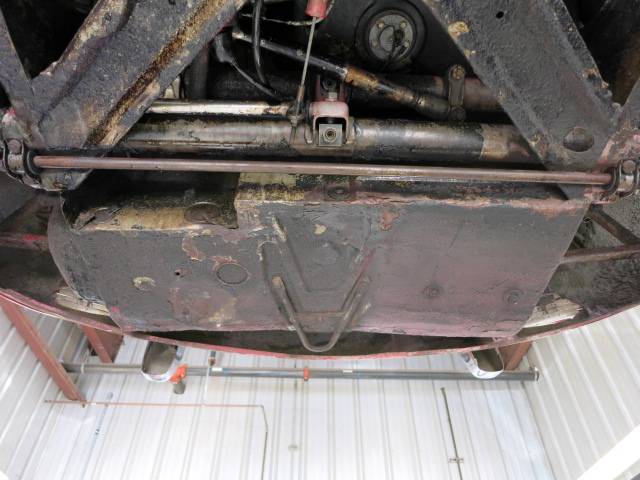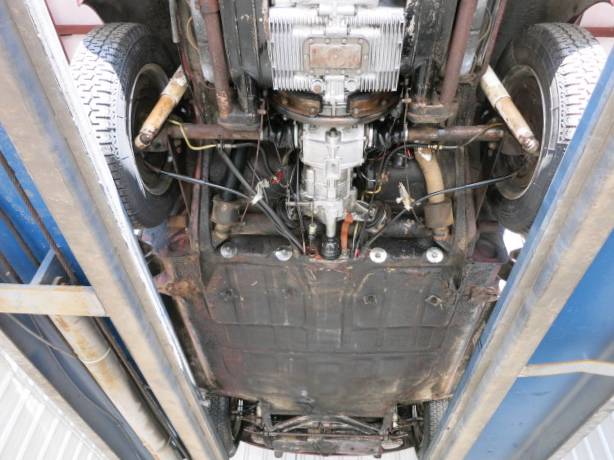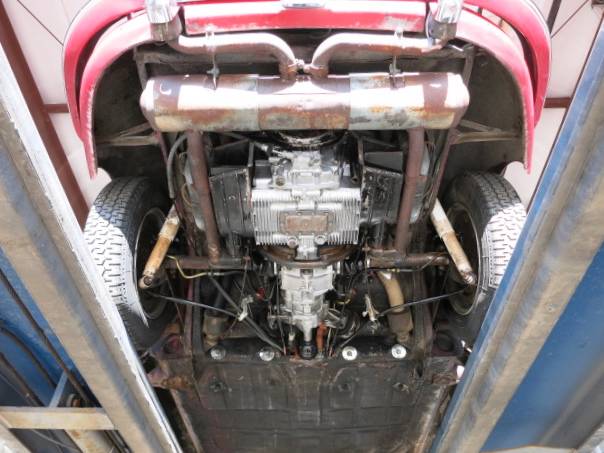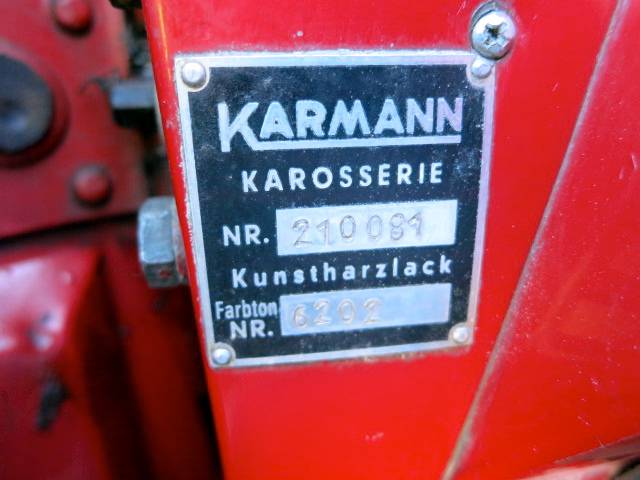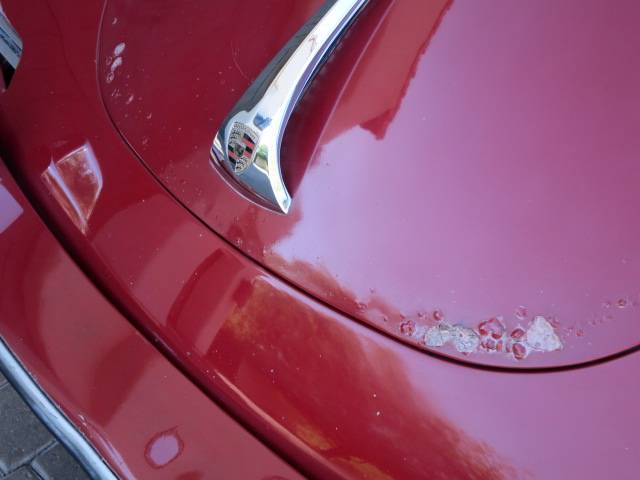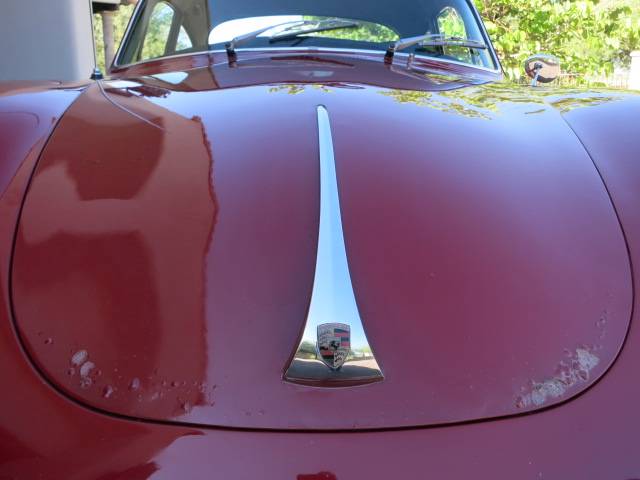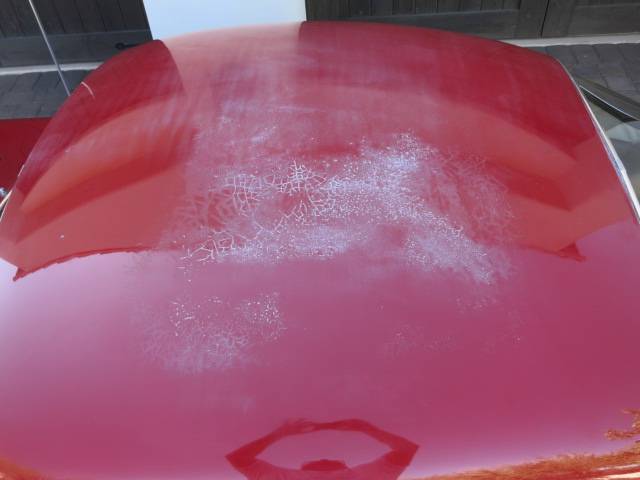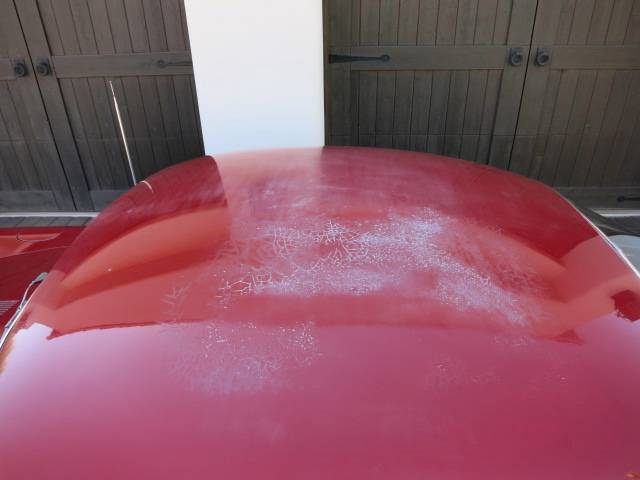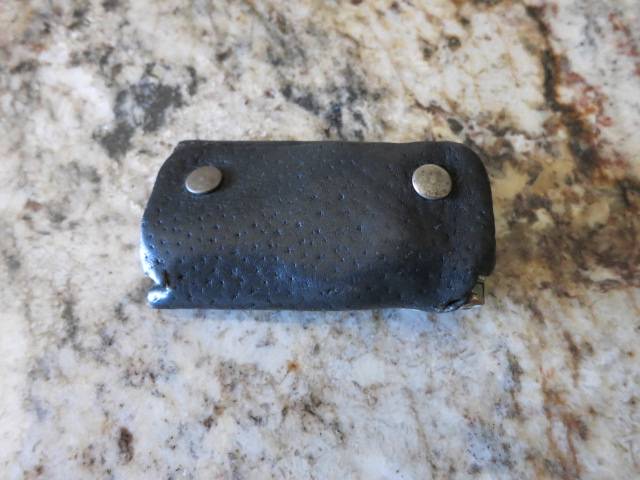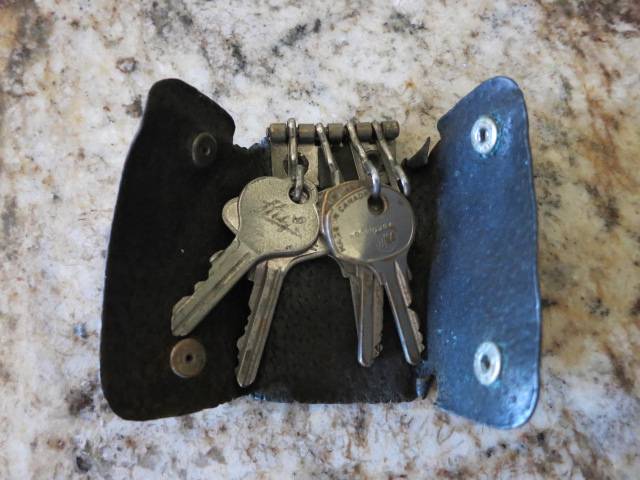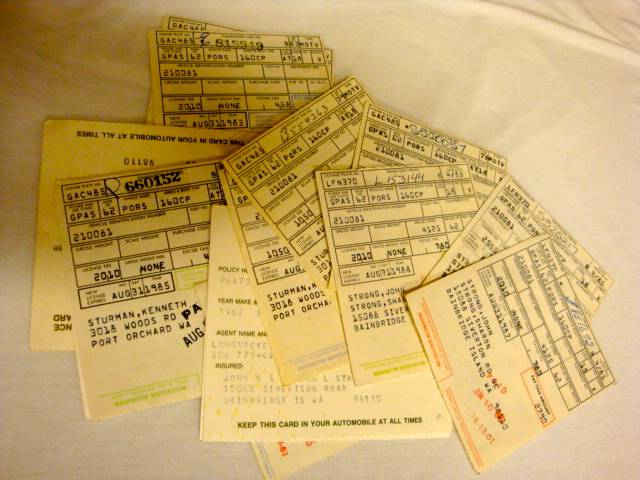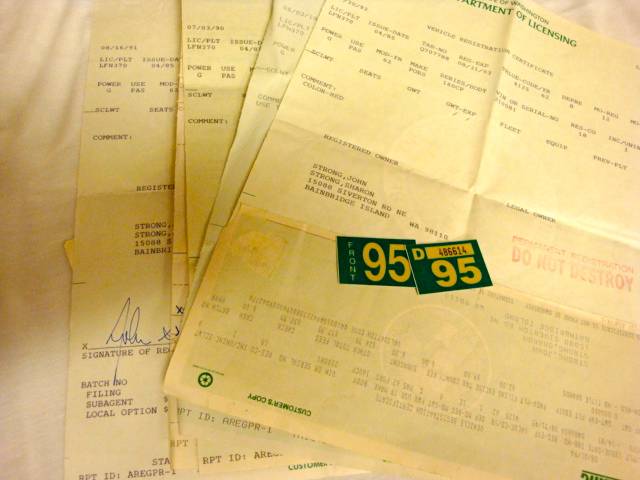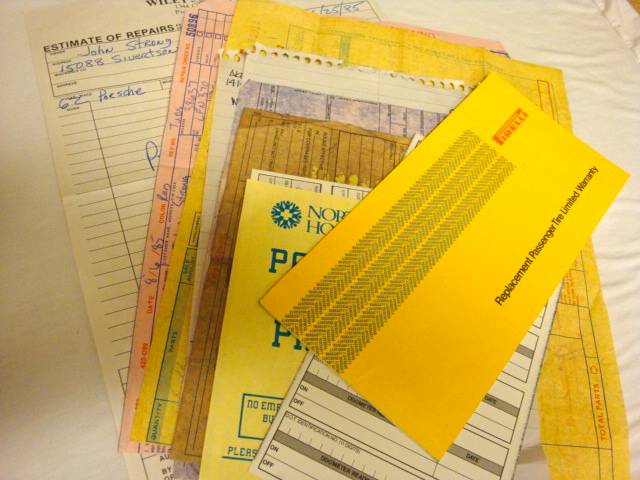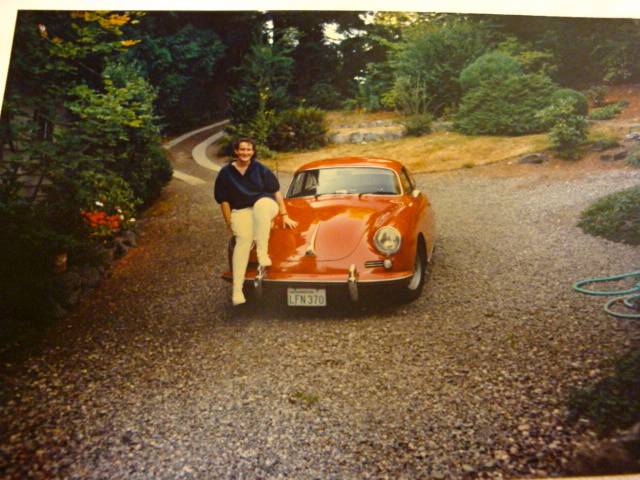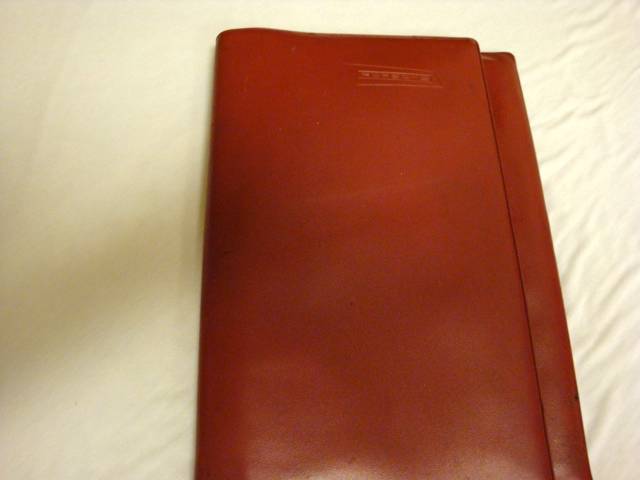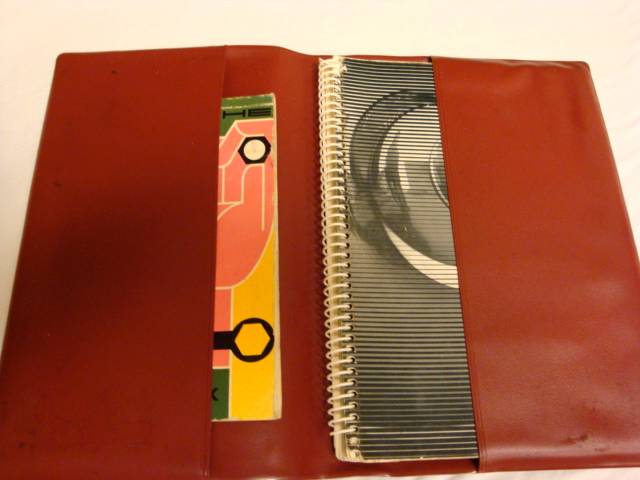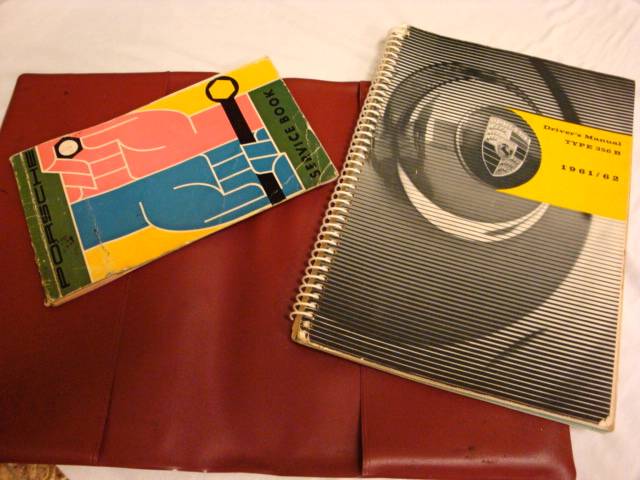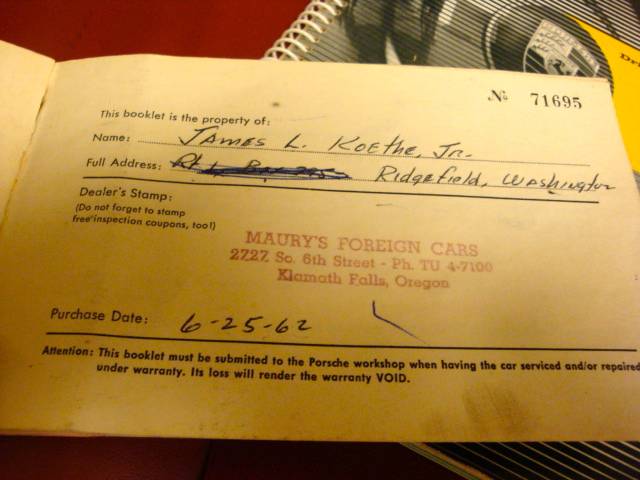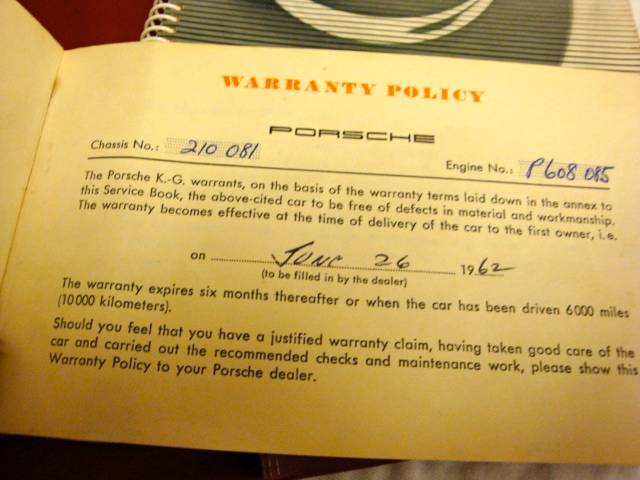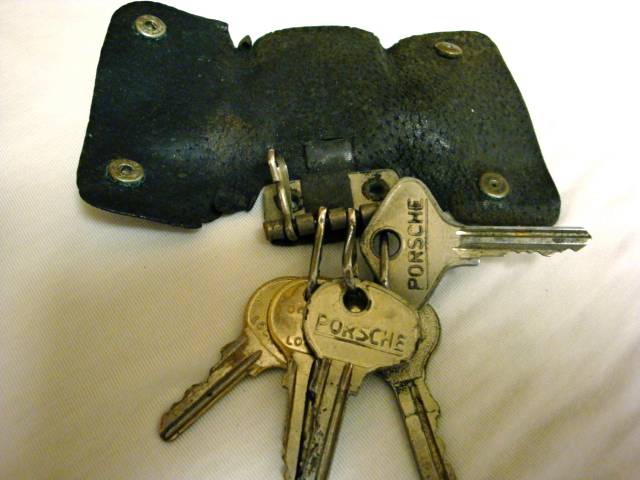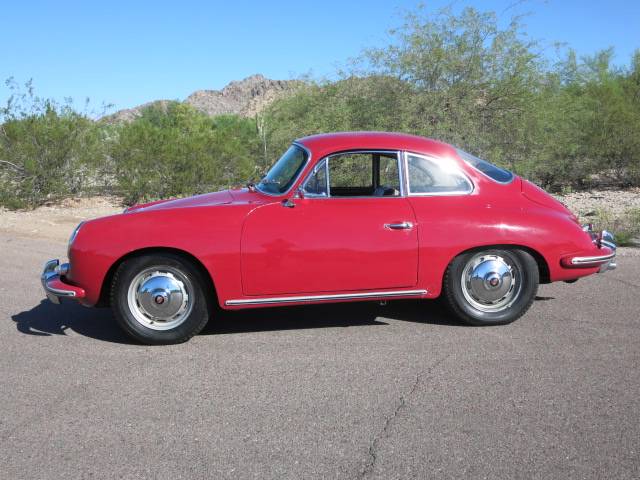 Terms and Conditions of Sale
We take time to carefully describe each vehicle and include a substantial number of photos. However, it is very important to keep in mind that these vehicles are pre-owned, not brand new. After careful reading of the entire description, rather than making a potentially incorrect assumption, if any statement or comment is unclear, or if you have questions, please e-mail or call us prior to bidding.
At Close of Auction
The successful "winning" bidder must telephone us within 24 hours after the auction has ended to verify purchase and make arrangements to complete the transaction.
Full payment must be received within 7 business days of the end of auction. Payment must be either by cashiers-check, or certified funds. If funds are not received, and an alternate arrangement has not been made, the vehicle can and will be made available to other potential buyers on a first-come, first-serve basis.
The parties agree that this contract shall be construed under the substantive laws of the state of Arizona, that the state courts of Arizona shall have exclusive jurisdiction over any action brought to enforce the terms of this contract or over any action arising out of the underlying transaction(s) with seller and venue may be had in the Maricopa county superior court of the state of Arizona.
Our Guarantee
I have disclosed as much information as possible about this vehicle and aim to only carry quality vehicles. However, I recommend that all buyers conduct an inspection either in person or through a qualified professional third party inspector prior to the end of the auction. If such inspection reveals a substantial discrepancy between the information contained in the listing and the actual vehicle, I will correct the problem at no charge or work out a compromise.
Shipping
I value your business and want you to be completely satisfied with your Ebay buying experience, from purchase to delivery. As a value added service I will assist with shipping arrangements however, the buyer pays all shipping costs. I do not have any affiliation with, or interest in, any transportation companies and all questions or concerns should be addressed directly with them.
Disclaimer
All vehicles are sold As Is, with no warranties expressed or implied, by seller. Vehicles come with books and/or manuals only if pictured in the included photos or if stated in the ad. As with any used vehicle, minor signs of wear may become more obvious under close inspection, such small chips or nicks, light scratches or minor abrasions, wheel scuffs, and other indications of normal wear and tear. I will not and cannot be held liable or responsible for these issues.
Bidders are entering into a legal and binding contract to purchase the vehicle described above. If you do not intend to purchase this item, DO NOT BID!

Non-paying bidders, unqualified bidding, bid shielding, auction interference or any type of harassment, will be dealt with according to eBay Rules, local law, and may include, but are not limited to, legal action and applicable fees, lose of deposit or any other necessary costs.

I reserve the right to cancel bids and/or our auction at anytime for any reason.

PLACING A BID ON THIS AUCTION, CONSTITUTES ACCEPTANCE OF THESE TERMS AND CONDITIONS AND ACKNOWLEDGEMENT THAT YOU HAVE READ AND UNDERSTAND ALL THE INFORMATION PRESENTED.
---
Porsche 356 for Sale
Auto Services in Arizona
Auto Repair & Service
Address: 5154 N 27th Ave Ste 103, Laveen
Phone: (602) 253-2553
---
Auto Repair & Service, Automobile Air Conditioning Equipment-Service & Repair, Automotive Tune Up Service
Address: 629 W Broadway Rd, Mesa
Phone: (480) 630-1279
---
Auto Repair & Service, Automobile Parts & Supplies, Automobile Seat Covers, Tops & Upholstery
Address: 1545 E Indian School Rd, Glendale
Phone: (602) 277-6949
---
Auto Repair & Service, Window Tinting, Coatings-Protective
Address: Sun-City
Phone: (480) 244-8468
---
Auto Repair & Service
Address: 12122 W Thunderbird Rd, Sun-City
Phone: (623) 974-4005
---
Auto Repair & Service, Auto Transmission
Address: 3220 E McDowell Rd, Tempe
Phone: (602) 273-6431
---
Auto blog
Tue, 07 May 2013 11:27:00 EST
One of the greatest things every Corvette has had going for it, and also one of the most re-used arguments against it, is its price-to-performance equation - long before the Nissan GT-R became the de facto Porsche 911 comparator the Corvette spent decades as Exhibit A. Depending on which side of the argument you stressed, supporters crowed about how much performance you got for how (comparatively) little, detractors carped on how little you got everywhere else in the bargain.
It appears Chevrolet is working as hard as ever to render the argument meaningless. Spy shooters at KGP captured a convocation of European birds of prey leaving the General Motors test center, and aimed at benchmarking the C7 Corvette ZR1. The road train comprised of two C7 Corvette Stingrays, a 2013 Corvette ZR1, McLaren MP4-12C, Ferrari 458 Italia, Audi R8 V10 Spyder and Porsche 911 Carrera S and it was last seen heading down the same kinked-up back roads used to hone the Corvette Stingray.
The C7-series ZR1 and its possible 700 horsepower are still a ways off. If it really is being positioned to compete with the celestial exotica in the testing group, could it be the first Corvette to regularly be the first answer to the question "Cost no object, which would would you rather have?"
Mon, 13 Jan 2014 08:44:00 EST
With the doors of Cobo Center opening for the 2014 Detroit Auto Show this morning, Porsche is set to reveal its new 911 Targa in a matter of hours. But before it gets the chance, the first batch of images have already leaked out, courtesy of Chinese car site autohome.com.cn.
As expected, the new Targa appears to ditch the complex sliding glass roof panels that adorned recent versions of the semi-convertible 911 in favor of a more back-to-basics approach. An entirely removable roof panel opens up the sky, backed by a metallic B-pillar hoop in front of a large curved-glass rear window.
We'll have to wait just a little longer for the full scope of images and all the official details, but we're expecting the new Targa to carry most of the same technical specifications as the 991 on which it's based. Watch this space for more.
Thu, 28 Nov 2013 09:02:00 EST
If there's no rest for the wicked, there's surely even less rest for the wickedly fast. And make no mistake about it, Mark Webber is wickedly fast. He may not have proven able (or given the opportunity, depending on who you ask) to emerge from Sebastian Vettel's shadow after six seasons partnered with the multiple world champion at Red Bull Racing, but he's still won nine Formula One grands prix, to say nothing of the sports car races he won with Mercedes in the late 90s. But now he's leaving F1 to anchor Porsche's new LMP1 program, and according to the latest reports, he's departing Red Bull for Porsche sooner than expected.
Typically an F1 driver is obliged to stay with his team until the end of the calendar year - not just the end of the racing season - helping out with things like promotional events and fine-tuning next year's car. But news.com.au reports that Red Bull has given him early leave, so once the racing action in Brazil is done on Sunday, he's departing straight for Porsche's racing headquarters in Wiessach, Germany.
It won't be Webber's first visit to the facility, having already swung by to have his new seat fitted. But his early arrival will undoubtedly help him and Porsche get up and running ahead of schedule. The move may have been facilitated by a new sponsorship deal that could see Webber carry Red Bull with him to Le Mans, so don't be too surprised to see the energy drink company's logo on the side of the new Porsche once the new racing season gets under way next year, whether in concert with or instead of the anticipated revival of the Martini Racing livery.