VW confirms development of 10-speed dual clutch, 134-hp/liter diesel
Fri, 26 Apr 2013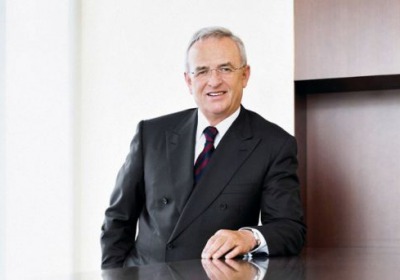 Each year, the Vienna International Motor Symposium showcases some of the up-and-coming technologies automakers are engineering for the use in passenger cars, and Volkswagen AG CEO Martin Winterkorn revealed some big developments VW is working on for its future products. Winterkorn discussed a multi-faceted approach that VW is looking to reduce its fleet fuel consumption and exhaust emissions.

Some of the bigger news he discussed included a "high-performance" diesel engine that will produce 134 horsepower per liter and a 10-speed DSG automatic transmission. While no specific applications were mentioned, we can only hope this is for the Audi R4 we keep hearing about.

Another topic he touched on that caused us to perk up our ears was had to do with VW's plug-in hybrid technology. While we know the PHEV versions of the Audi A3 and Porsche Panamera are on the way, Winterkorn also said that these two models will be followed up by Golf, Passat, Audi A6 and Porsche Cayenne plug-in models. Scroll down for a press release highlighting the automaker's future fuel-saving initiatives.


VOLKSWAGEN PRESENTS FUTURE DRIVE SYSTEMS AT VIENNA SYMPOSIUM

-Group Chairman announces 10-speed DSG and high-performance diesel engine
-Plug-in hybrid most promising alternative drive system
-Natural gas vehicles offer great potential for sustained mobility


Vienna/Wolfsburg, 26 April 2013: Today at the 34th International Vienna Motor Symposium Prof. Dr. Martin Winterkorn, Chairman of the Board of Management of Volkswagen AG, gave a forecast of future drive system technologies. Areas of work being focussed on by Volkswagen include the development of a high-performance diesel engine delivering 100kW per litre of displacement and a new 10-speed dual clutch gearbox that reduces fuel consumption. Among the alternative drive systems plug-in hybrids in particular offer great potential.

Winterkorn stressed that over the medium and long-term different drive system technologies would exist side by side. These would range from highly efficient internal combustion engines and natural gas systems all the way to hybrids and electric vehicles. On this basis the Volkswagen Group was working towards its declared objective of lowering the European new car fleet's CO2 emission level to 95g of CO2/km by 2020.

Winterkorn emphasised that existing internal combustion engines still offer a lot of potential: 'Since the year 2000, we've reduced the fuel consumption of our TDI and TSI engines by more than 30 per cent. I'm convinced that by 2020 we can achieve further increases in efficiency of around 15 per cent.' Factors making this possible, he said, would include enhancement of the combustion process, intelligent lightweight design, innovative operating strategies and optimisation of friction levels and thermal management.

Volkswagen also sees great potential for natural gas drive systems: 'The gas engine is environmentally friendly, economical and suitable for everyday use. The technology is fully developed and the vehicles are already on the market.' The best example is the new eco-up! - at 79g of CO2/km the world's most economical natural gas car. The Volkswagen Group will be systematically rolling out natural gas technology with the Golf TGI BlueMotion and the Audi A3 g-tron. Winterkorn: 'We need to make the public even more aware of the benefits of natural gas engines. Everyone needs to play their part in this: carmakers, politicians and the fuel industry.'

The variety of drive system technologies is growing: the group-wide Volkswagen modular component system and its flexible architecture enable every kind of drive system to be integrated quickly into the new models. 'Over the coming years we will electrify all vehicle classes in this way and help electrically powered motoring to make the breakthrough,' added Winterkorn.

In the medium term the first choice in terms of alternative drive systems is plug-in hybrid technology. This enables a purely electric range of up to 50 kilometres, a high level of suitability for everyday use by virtue of recharging from a socket at home and also complete flexibility for long journeys thanks to an efficient internal combustion engine. The Volkswagen Group's first plug-in hybrids, the Porsche Panamera and Audi A3 e-tron, will shortly be going into full production. They will be followed by the Golf and many other models, such as the Passat, Audi A6 and Porsche Cayenne.

Volkswagen also presented at the symposium new technologies that are finding their way into the modular diesel component system's future engine generation. These high-performance diesel engines achieve peak power output of 100kW per litre of displacement and have a variable valve-train assembly, a high-pressure injection system at up to 3,000 bar and combined charging with the innovative e-booster.
---
By Jeffrey N. Ross
---
See also: 2015 Volkswagen GTI [w/video], Audi TT Ultra Quattro Concept throws lightness at the problem, Audi supercar not yet approved, R4 not quite dead, still room for an MPV.