Toyota sees Camry share loss despite predicting increasing sales
Tue, 02 Apr 2013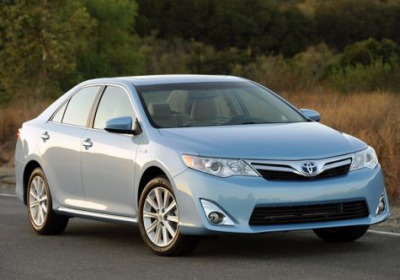 Toyota may be set to lose share the midsize sedan market. While speaking with Automotive News, Toyota North America CEO Jim Lentz said that if his company kept pace with the current swell in the market for family four doors, Toyota would need to sell around 500,000 Camry models. "I'm not sure we can do much more than 400 [thousand] today," Lentz said.

But that doesn't mean Camry sales are shrinking – on the contrary, Lentz thinks Toyota will likely sell more Camry units in 2013 than it did in 2012, it's just that the company isn't keeping pace with segment's current explosion in popularity. Industry wide, midsized sedan sales have increased by 20 percent. "Are we going to lose [Camry] share? Probably so," Lentz said, "but we will continue to grow in raw volume."


Toyota sold 404,886 Camry units last year, and the company just revised its 2013 sales objective from 2.18 million units earlier this year to 2.2-million plus units, so while things are looking up for the brand and Camry sales may be on the rise, Toyota may not have the muscle to keep up its share in the sedan segment. Whether that's because of a production bottleneck or a predicted sales ceiling isn't clear. We've got a call in and will update this news item if/when we learn more.
---
By Zach Bowman
---
See also: Scion pondering move upmarket?, 2014 Toyota Corolla to bow before LA, KBB 2013 Brand Image Awards has some obvious and oddball winners.