Supercar parade entering highway is mesmerizing
Thu, 09 May 2013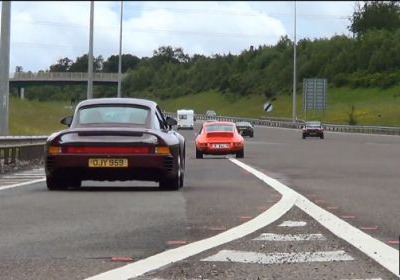 In what must have looked and sounded to motorists on the M6 like an invasion of The Swarm, a parade of 50 enthusiast gems leaving a charity event were caught shooting down the on-ramp and merging into traffic. There were plenty of Porsches joining the 959 and Ducktail above, Aston Martins going back to the badboy V8 of the last millennium, a Ferrari Testarossa, a TVR and numerous other Easter eggs.

There were not, however, plenty of turn signals, with someone counting just five among the fifty engaging in proper use of the blinker. One reason put forth for that is the same reason we're posting this video, which is from last Summer, below: "because supercar." Enjoy.




---
By Jonathon Ramsey
---
See also: Why Italians are no longer buying supercars, Why Italians are no longer buying supercars, See what the Chevy C7 ZR1 may be benchmarked against.