Submit your questions for Autoblog Podcast #323 LIVE!
Mon, 04 Mar 2013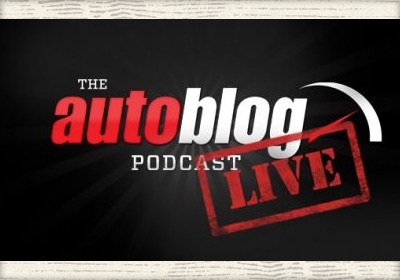 We're set to record Autoblog Podcast #323 tonight, and you can drop us your questions and comments regarding the rest of the week's news via our Q&A module below. Subscribe to the Autoblog Podcast in iTunes if you haven't already done so, and if you want to take it all in live, tune in to our UStream (audio only) channel at 10:00 PM Eastern tonight.

Discussion Topics for Autoblog Podcast Episode #323


Lamborghini Veneno
Geneva previews
Jaguar 3-Series challenger
Lower-cost Corvette rumors
[RSS] Add the Autoblog Podcast feed to your RSS aggregator



---
By Dan Roth
---
See also: Lamborghini Veneno supercar celebrates the bull's 50th birthday, 2014 Chevrolet Corvette Stingray Convertible is a Swiss hit, Lamborghini Veneno makes full appearance before Geneva debut.