Submit your questions for Autoblog Podcast #310 LIVE!
Mon, 26 Nov 2012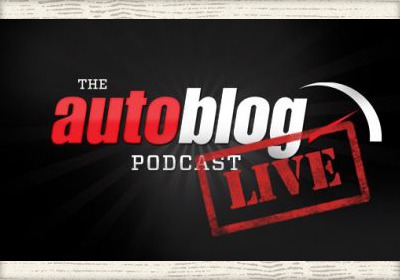 We record Autoblog Podcast #310 tonight, and you can drop us your questions and comments regarding the rest of the week's news via our Q&A module below. Subscribe to the Autoblog Podcast in iTunes if you haven't already done so, and if you want to take it all in live, tune in to our UStream (audio only) channel at 10:00 PM Eastern tonight.

Discussion Topics for Autoblog Podcast Episode #310


Buick GN and GNX will return
GM going after tires for improved fuel economy
Popular Science thinks cars are some of the best of what's new this year
[RSS] Add the Autoblog Podcast feed to your RSS aggregator



---
By Dan Roth
---
See also: Buick dusting off Grand National, GNX and T-Type nameplates, Buick might be getting a logo makeover, Popular Science magazine's Best Of What's New 2012 all ate up with cars.