Popular Science magazine's Best Of What's New 2012 all ate up with cars
Tue, 20 Nov 2012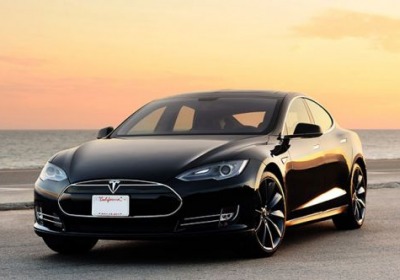 Popular Science has named the winners in its Best of What's New awards, the victors coming in the categories of aerospace, automotive, engineering, entertainment, gadgets, green, hardware, health, home, recreation, security and software. The automotive category did not go wanting for lauded advancements:


Tesla Model S: the Grand Award winner for being "the standard by which all future electric vehicles will be measured."
BMW 328i: it's 2.0-liter turbocharged four-cylinder gets called out for being more powerful and frugal than the six-cylinder it replaces.
Ferrari F12 Berlinetta: towering power, towering top speed, 30 percent more fuel efficient than the 599 Fiorano it replaces.
Toyota RAV4 EV: the all-electric SUV accelerates better than many conventional SUVs, goes 100 mph and actually beats EPA mileage estimates.
Porsche Cayenne Diesel: 406 pound-feet of torque, 33 highway mpg, up to 800 miles from a single tank and Cayenne style, give 'em a trophy.
2013 Ford Fusion: its three flavors – standard, hybrid, and plug-in hybrid – "are the most efficient models in their classes," that latter one expected to outdo the Chevrolet Volt's EPA mileage rating.
The DeltaWing: gets kudos for being "the most efficient racecar in history."
Mercedes-Benz Magic Vision Control: a holistic solution to keeping your windshield clean and clear year-round.
General Motors' MyLink: takes the in-car computer out of the car, puts it in the driver's smartphone.
The automotive category tied with categories like aerospace and health for the number of awards. Congratulations to all the winners, head on over to PopSci for the full details on each of them.
---
By Jonathon Ramsey
---
See also: Final Recap: Days 2 and 3 notes, quotes, and takeaways from the US Grand Prix, Grand Prix of the Americas, Day 1 Recap: a city arose in the fields, and it was good, Four Wheeler crowns Ultimate Factory 4x4... who wins?.