Panoz and DeltaWing suing Nissan over BladeGlider concept
Mon, 02 Dec 2013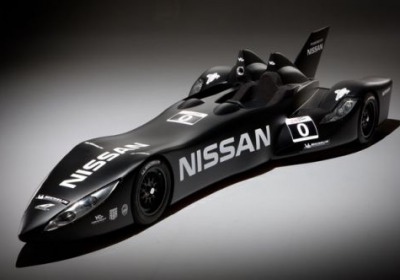 Similarity is bound to occur in an industry where most of the products follow the same basic formula. But once in a while a new design comes along that doesn't quite reinvent the wheel, but comes pretty damn close. The DeltaWing project was one such design – and Nissan, the car's designers allege, stole that design.

After the DeltaWing proposal was rejected by the IndyCar series, its creators took it to Le Mans and brought Nissan on board to supply the power. Nissan subsequently pulled out of the program and came out with the ZEOD RC hybrid racer (right), bearing a suspiciously similar design with an unusually narrow front track at the end of a long nose cone, and a wider track at the back. The Japanese automaker then displayed the BladeGlider concept (below, right) at the Tokyo Motor Show, envisioning a translation of the same formula into road-going form.


The similarity did not escape Don Panoz, who – after making sports and racing cars under his own name and founding the now-defunct American Le Mans Series – was a central figure in bringing the original DeltaWing to life. Now Panoz has filed a lawsuit against Nissan, soliciting the courts to issue a cease-and-desist order on both the ZEOD RC and BladeGlider projects, naming Nissan motorsport chief Darren Cox and Ben Bowlby (who defected to Nissan from the DeltaWing program) as part of the suit.

Whether the courts side with Panoz's claim over intellectual property rights related to the design remains to be seen, but it's clear Panoz has big plans for the DeltaWing project beyond racing. Now retired from the pharmaceutical industry where he made his millions and with ALMS now merged into the new United SportsCar Championship, Panoz has started Delta Wing Technologies, hired Bridgestone's former motorsport director Al Speyer to run it, and has two designs – one for a two-seat roadster and the other for a four-door family sedan – in the cooker. One thing's for sure: we haven't seen the last of this debate, or this design.
---
By Noah Joseph
---
See also: Survey says $25k barrier is a problem for EVs, Nissan to give Qashqai the Nismo treatment, Man sells testicle to buy Nissan 370Z.