Survey says $25k barrier is a problem for EVs
Sun, 01 Dec 2013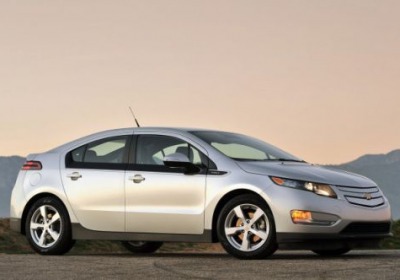 The majority of consumers are more or less priced out of the market.
Electric cars are gaining popularity with the general public, but are they still too expensive? According to a survey 1,084 consumers by Navigant Research, a consulting firm located in Boulder, CO, 71 percent want their next car to cost under $25,000, while 41 percent won't go a cent above $20K. Looks like people are even thriftier than we'd originally thought.

Meanwhile, Navigant's Electric Vehicle Survey found that 67 percent of those surveyed had a favorable opinion on hybrids while 61 percent thought positively of EVs, meaning that while consumers might be interested in purchasing an EV, the majority of consumers are more or less priced out of the market.


According to the project's principal research analyst, Dave Hurst, the EV will become more accessible, but it's going to take time. "Batteries make up half the cost of vehicles. We're anticipating that battery prices will come down by about a third by 2020," Hurst told Automotive News.

But that brings about another issue uncovered by the survey. People might be interested, but they don't know about any particular model. Only 44 percent of those surveyed were "somewhat familiar" with the Chevrolet Volt, while the Nissan Leaf sat at 31 percent. Only six and five percent, respectively, said they were "extremely familiar" with the plug-in hybrid and pure EV.

Ignoring the elephant in the room (range anxiety), we have to wonder what the price point is where an EV starts to make sense for most consumers. Will it ever make sense?
---
By Brandon Turkus
---
See also: Nissan to give Qashqai the Nismo treatment, Man sells testicle to buy Nissan 370Z, Did Nissan send a ringer GT-R to run the 'Ring? [w/video].