Next Mercedes-Benz GLK to get AMG variant? Not likely...
Fri, 15 Mar 2013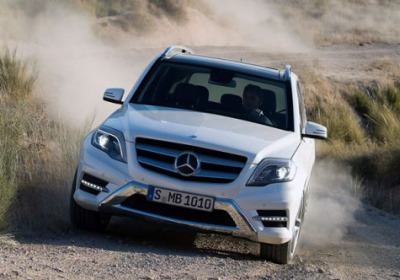 If you think Mercedes-Benz will slap an AMG badge on anything with wheels, think again. Word has it the German manufacturer will not offer buyers a performance version of the GLK, with Tobias Moers, director of AMG vehicle development, saying that he doesn't see a market for the car. That's not to say the picture won't change in the near future, however. According to CarAdvice.com, AMG is keeping a close eye on the arrival of the Porsche Macan.

"Maybe there will be a change in the market when the Porsche [Macan] comes up," Moers said, "but right now, no."


The real hitch in the giddy-up seems to be cost. Moers says developing the machine into something worthy of an AMG would represent "a huge investment." We can't exactly argue with that. Fortunately, AMG buyers have plenty of Mercedes-Benz models to choose from.
---
By Zach Bowman
---
See also: X1, 3 Series power BMW back into global luxury autos sales lead, 2014 Mercedes-Benz SLS AMG Black Series [w/video], World Car Of The Year down to its final four.