Next Mercedes-Benz C-Class to get diesel, hybrid versions
Tue, 16 Apr 2013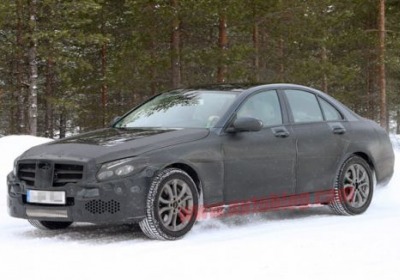 Mercedes-Benz is planning a more aggressive product strategy for its next-generation C-Class range. "We were fighting the 3 Series with two arms tied behind our back, and now we will change that," Steve Cannon, the automaker's US CEO, told Automotive News in a recent interview.

In addition to offering more body styles of the new C-Class, AN reports that the revamped Mercedes will also be offered here with hybrid and diesel powertrains. Currently, the C-Class comes in coupe and sedan variants, with only gasoline engines. The BMW 3 Series, however, is available as a sedan, coupe, convertible and wagon, and offers buyers the choice of gasoline, diesel (the upcoming 328d) or hybrid power.


Mercedes-Benz will show the next-generation C-Class at the 2014 Detroit Auto Show, with sales of the US-built sedan following in August. Coupe, convertible and hybrid models will follow in early 2015, and while diesel and all-wheel-drive versions are planned, no specific timetable has been released regarding availability.

Automotive News reports that Mercedes will not be bringing over the wagon version of the C-Class, and we won't be getting any sort of funky crossover-ish things to rival the BMW 3 Series GT. Furthermore, AN states that we will also not be getting any sort of low-cost entry-level C-Class to rival the new BMW 320i, as Mercedes-Benz will offer the swoopy CLA-Class to those looking for a cheaper entry into the brand.
---
By Steven J. Ewing
---
See also: Test drive the Mercedes SLS AMG Electric Drive with Chris Harris, Ecclestone wonders if F1's upcoming turbo V6s should get augmented sound [w/videos], 2014 Mercedes-Benz E63 AMG S Wagon is one hot hauler [w/video].