NHTSA still mulling crash tests for recalled Jeeps
Thu, 15 Aug 2013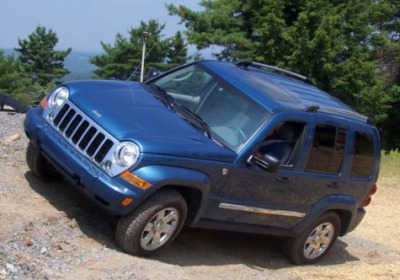 Well, no one should ever accuse the government of not giving things plenty of thought. The National Highway Traffic Safety Administration is still debating whether it will retest any of the 1.56 million 1992 to 1998 Grand Cherokees and 2002 to 2007 Libertys that were part of a recall regarding fires after rear-end collisions. And yes, this debate has been going on for over a month. In other news...


The recall dustup started in early June, when Chrysler took the unusual position of refusing a recall request from NHTSA regarding placement of the fuel tank on the effected vehicles. NHTSA said a collision could cause a fire, a position Chrysler took issue with. Extensive negotiations ensued, with Chrysler agreeing to fit certain Jeeps with trailer hitches, which it said would provide some protection to fuel tanks mounted behind the rear axle in the event of a collision.

Part of the issue rests with the amount of data that needs to be processed, according to The Detroit News. NHTSA administrator David Strickland said during a Washington Auto Press Association meeting, "There's a lot of data and Chrysler is being very cooperative in giving us more data." Until that information has been sorted, it looks like re-testing will still be up for debate.
---
By Brandon Turkus
---
See also: Chrysler's Jefferson North plant builds 5-millionth SUV [w/video], Chrysler's Woodward Dream Cruise festivities include Ram concept truck debut, 2014 Jeep Cherokee configurator up and running.