Mercedes rules out hybrid supercar, promises SLS successor
Sat, 16 Mar 2013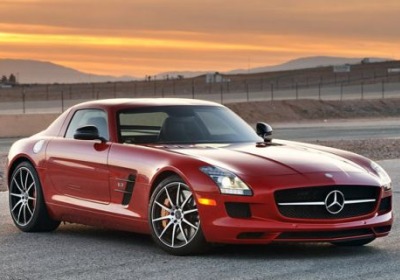 The recent Geneva Motor Show was a festival of hypercars, with the presence of not one, but three over-the-top debuts: the Lamborghini Veneno, McLaren P1 and Ferrari LeFerrari. The latter two have hitched their carbon fiber bumpers to the electrification bandwagon by using hybrid-electric powertrains not entirely unlike the propulsion systems we've come to know in cars like the Toyota Prius and Chevrolet Volt. Does that mean the flow of electrons up the four-wheeled food chain will eventually consume our hallowed supercars? Not if AMG has anything to say about it.

AMG Director of Vehicle Development Tobias Moers recently confirmed that not only will there be a successor to the Mercedes-Benz performance division's SLS AMG, he notes that its internal combustion engine will most definitely not be sharing living quarters with an electric drivetrain. Instead, AMG plans to focus on further pushing the power and efficiency envelope of the internal combustion engine and advancing the use of lightweight materials to achieve their goals. The first example of this effort can be seen in the new SLS AMG Black Series that incorporates many weight-saving techniques to shed some 154 pounds from the SLS AMG GT (above), which itself is lighter than the standard SLS AMG.


Furthermore, Moers remarks that his company is happy to leave the hypercar segment to companies like Ferrari and McLaren. He admits that, "Ferrari in the hyper-car segment is still a different brand than AMG. We have to be honest..." So rather than taking the SLS further upmarket to do battle with bulls and stallions, Moers hinted that the next-generation SLS may be joined by another performance model that fits neatly between itself and the C63 AMG.
---
By John Neff
---
See also: Next Mercedes S-Class stretching into this 600 Pullman limo, Mercedes releases 6x6 G63 AMG specs and pics [w/video], Next Mercedes-Benz GLK to get AMG variant? Not likely....