Mercedes mulling Renault-based entry-level X-Class?
Sun, 17 Mar 2013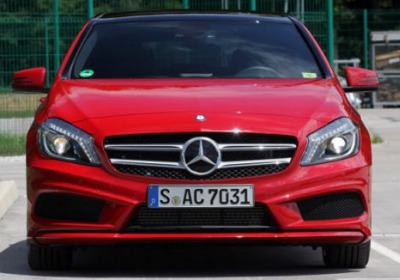 Somewhere in between the Smart brand and the all-new A-Class (pictured above), Daimler is said to be readying a smaller entry-level product for the Mercedes-Benz brand to compete with models like the Audi A1. According to AutoBild, Mercedes-Benz will get a new hatchback based on a platform from its recent partnership with Renault-Nissan, and it could be called the X-Class.


Expected to debut by 2018, the Mercedes-Benz X-Class could be offered in sedan, hatchback and crossover variants, and it would likely have a starting price below the $20,000-euro mark. Power would come from either a 1.0-liter inline three-cylinder engine or a 1.5-liter inline-four, and the car would likely be built in a low-cost nation in order to make the financials work. Wearing the Mercedes-Benz name, the X-Class would have to exhibit more distinguishable luxury and styling to set itself apart from the models that helped provide its underpinnings.
---
By Jeffrey N. Ross
---
See also: Mercedes rules out hybrid supercar, promises SLS successor, Next Mercedes S-Class stretching into this 600 Pullman limo, Mercedes releases 6x6 G63 AMG specs and pics [w/video].