Mercedes-Benz CLA stars in sweeping short with supermodel Karlie Kloss
Wed, 16 Jan 2013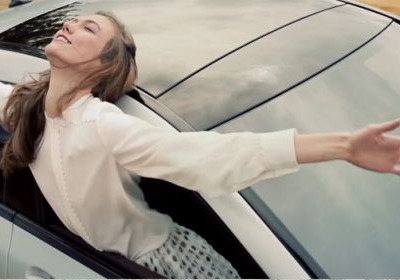 The Mercedes-Benz CLA earned itself a spot on our list of the top five unveils of the 2013 Detroit Auto Show, and for good reason. The German luxury compact is the first small car from the Silver Arrow that looks suitably premium inside and out. Nowness.com has turned out a new video of the CLA featuring super model Karlie Koss in the lead role. We aren't entirely sure what the premise is, but from what we can tell, it looks as if the CLA comes to life and proceeds to be a giant jerk.

After Koss stops to take a closer look at a white horse, the CLA gives the supermodel the old stop-and-go treatment before leaving her on the side of the road. Eventually, the sedan makes nice, but Koss has to ride shotgun instead of taking the controls herself. You can check out the video below to see for yourself.



Mind of Its Own on Nowness.com.
---
By Zach Bowman
---
See also: 13-year-old boy swipes dad's Mercedes, drives across Europe, Mercedes-Benz GLA45 AMG spied in Sweden, VW looking to MAN up, ditch Mercedes van deal.