VW looking to MAN up, ditch Mercedes van deal
Wed, 16 Jan 2013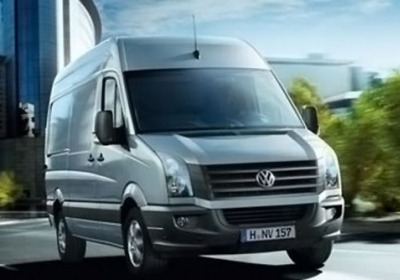 Unlike the US, the commercial truck market throughout the rest of the world is chocked full of competitors from many different automakers. Since 2006, Volkswagen has had a fullsize van called the Crafter that was a result of a partnership with Daimler AG and based on the Mercedes-Benz Sprinter. This partnership is supposed to last through 2016, but Reuters is reporting that VW might be looking to end its relationship with Daimler and create its own van in cooperation with German truck and bus maker MAN.


The article says that VW AG has more than a 75-percent stake in MAN, which would essentially be keeping the new commercial vehicle in-house. Even if VW bolts, Daimler still has a deal worked out in the commercial truck industry between its subsidiary Mitsubishi Fuso and Renault-Nissan to supply the other with different trucks.
---
By Jeffrey N. Ross
---
See also: Volkswagen shows off performance-ish Passat concept, 2014 Mercedes-Benz E63 AMG rumbles on stage 4Matic style, Volkswagen Tiguan and Touareg take the R-Line.