Mazda hard at work on Skyactiv 2 engine technology
Wed, 08 Jan 2014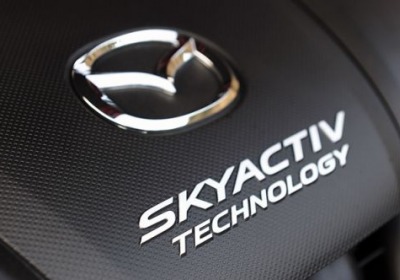 As Mazda continues the current rollout of its still-new Skyactiv technology, the automaker is already looking at improving its family of engines for even better fuel economy and emissions reductions. Automotive News reports that with stricter fuel economy and emissions regulations planned for 2020 and 2025 in Europe, Mazda will likely release engines with next-generation Skyactiv 2 technology by the end of this decade, and Skyactiv 3 units just five years later.


The latter is expected to focus on improved engine cooling and lessening energy losses, but the big news in AN's report is that the next-gen Skyactiv 2 engines will use Homogeneous Charge Compression Ignition, or HCCI. This type of ignition is very similar to how a diesel engine operates (with high compression and using the compression stroke for fuel combustion rather than spark plugs), a method said to provide a cleaner and more efficient fuel burn – to the tune of a 30-percent improvement in fuel economy compared to current Skyactiv engines. Other automakers, including Hyundai, have already announced they are developing HCCI powerplants with similar technology and characteristics, so Mazda likely won't be a lone wolf here.

Equipped with HCCI technology, Mazda figures to be able to compete with larger automakers in terms of fuel economy and emissions without resorting to hybrid powertrains, continuously variable transmissions or automatics relying on more forward gears (eight or more) for optimal efficiency. Some of the challenges of HCCI, according to AN, include the need for better engine cooling, risk of misfire at high and low rpm and uneven engine performance based on fuel properties.
---
By Jeffrey N. Ross
---
See also: Mazda begins building Mazda3 in Mexico for US, Mazda details diesel prototype at Daytona test, Mazda2 with extended-range hybrid rotary tech shown.