Lincoln needs a farewell address, not a new marketing plan
Tue, 09 Apr 2013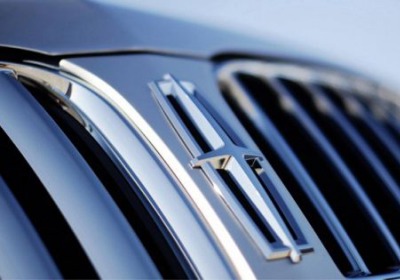 The trouble with Ford's Lincoln brand is that no one cares about it any more.
Not long after I heard that Mark LaNeve, chief operating officer of Ford agency Team Detroit, was moving to take over direct operations of the New York ad agency Hudson Rouge for Lincoln, I heard that JCPenney CEO Ron Johnson was ousted. The two events are connected.

There can be all sorts of reasons why LaNeve, former head of sales and marketing at General Motors, is taking over the office that was under the direction of Cameron McNaughton since it was opened last year to serve Lincoln. But the bottom line reason: The plan to save Lincoln is not working.

As I was listening to the discussion about JCPenney's Johnson and his mistakes, I heard two talking heads discussing it. One said it perfectly: "Johnson's mistake was not in moving JCPenney to an everyday low-pricing strategy, it was taking the job in the first place. JCPenney has no reason to exist. It's reason for being is gone. It was once the place where America bought its underwear, but now they buy their underwear all sorts of other places."

I have been saying for about two years now that the trouble with Ford's Lincoln brand is that no one cares about it any more. Okay, Lincoln dealers and some current and ex-Ford employees, some of those in the airport livery and hearse businesses care. That's not a business model, though. Ford is going to try and force Lincoln on China, I hear. The Chinese want Lincoln? I doubt that.



I'm not alone. Ford CEO Alan Mulally was aghast at the Super Bowl ad as well.
The advertising for Lincoln since last fall has been a mess. The TV work has ranged from wallpaper that vaguely positions to Lincoln as a forward-looking tech brand to a truly strange Super Bowl effort that had some mystical indecipherable connection to Jimmy Fallon. I will give someone an AOL Autos iPhone cover and ten bucks if they can tell me what the hell Fallon had to do with that ad effort or the Lincoln brand. I'm not alone. Sources tell me Ford CEO Alan Mulally was aghast at the Super Bowl ad as well.


We have seen ghostly images of Abraham Lincoln, and reflected images of Dean Martin and Franklin Roosevelt in the paint of old Lincolns and the new ones hardly anyone is buying.

This past weekend, the debut of AMC's Mad Men was brought to me by Lincoln, so the ad billboard said at the start of the program. The ad I saw run on the show had no connection to the show, and I saw a bunch of other car ads as well. Lexus was in the second hour of the program. The sound you hear is me scratching my head.

If anyone has a shot at fixing it, Marl LaNeve is the guy. He did smart work at Cadillac, and then stewarded the "Mahem" ad campaign at Allstate before coming back to Detroit last year. He is talking to dealers and Ford about how to fix things, at least in the short term.

But I wish his skills and experience were being deployed against a problem that could really be fixed. Like JCPenney, Kresge's, Gimbel's, Woolworth, Pan-Am, Blockbuster, Hummer, Plymouth and Lincoln's old showroom-mate, Mercury, the problem facing Lincoln is a staggering lack of relevance.


God himself couldn't save Lincoln and make it profitable and relevant again.
This is a brand that no one needs or desires. Desire was drained out of this brand literally in the last century when even Ford's senior executives stopped driving Lincolns. The latest crop of products wouldn't crack the top six choices in any category they compete in. And I feel bad about that. Watching Lincoln today is like watching an athlete try and perform in a game – baseball, football, golf or hockey – after he is beyond the age or skills to compete. I have an image of Arnold Palmer in my head – stiff-backed, stiff-legged and stiff-armed – trying feebly to get the ball around Augusta the last few years he played in the Masters. Arnie is Arnie, but it was painful to watch him play about as well as I do.

What to do?


If Ford wants to compete in the premium-luxury space, the company ought to do it the right way. Make Lincoln – specifically the MKT crossover and MKS sedan – a livery brand only for airport fleets, funeral homes, etc. If some retail buyers want those vehicles too, God bless 'em.
Phase out the current MKZ and MKX. Make the Navigator an up-market Ford Expedition or Ford Navigator.
Launch a brand-new luxury brand as Toyota did with Lexus. If playing in the luxe space is required for future growth and profitability, then start from scratch with a clean sheet of paper with a brand name that can resonate and achieve legitimacy and relevance. Lexus achieved that in less than ten years.
Have the courage to walk away. Admit that no one, including God himself, could save Lincoln and make it profitable and relevant again. People aren't buying their underwear at JCPenney. They aren't renting videos at Blockbuster. And they aren't going to buy these Lincolns.
---
By David Kiley
---
See also: Lincoln prepping MKZ re-launch?, Autoblog Podcast #327, Ford recalling select Taurus, Explorer and Lincoln MKS models over fuel tanks.