Just 45% of Fiat dealers are profitable, and they're angry about it
Mon, 07 Oct 2013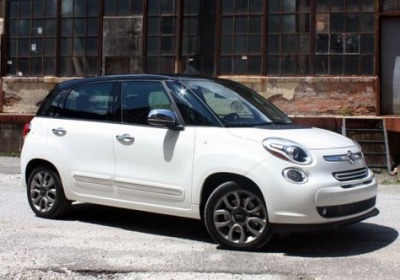 <


On average, Fiat dealers have only been selling about 17 cars a month.
We've been wondering for some time how Fiat dealers in North America have been getting along with just one model range in their showrooms up until recently. Franchisees spent millions building, stocking and manning sleek new 'studio' showrooms, only to have but a single model to sell, the cherubic 500. And even with its many derivatives, the Cinquecento is still an inexpensive model with its attendant lower margins. Perhaps it should come as no surprise then, that just 45 percent of US Fiat dealers are said to be profitable.

The tide was supposed to begin to change with the introduction of the 2014 500L, a bigger model that plays in a larger-volume segment, but Automotive News reports that dealers aren't seeing much of an uptick in sales, and they are fuming. Fiat's volume declined a whopping 24 percent in September, meaning that sales are about the same as they were through this time last year – under 33,000 units. It's still too early to tell how the 500L is doing – last month, the five-seater sold 1,031 units, with advertising and customer awareness still getting up to speed since the model's June launch. The shortfall, then, can be mostly blamed on sales of the standard 500 range cooling.

Fiat's dealer network didn't exactly get off the ground in a hurry – it was plagued with fits and starts, encountering everything from construction permit issues to ineffective marketing and delayed product. Things have settled down and the 500 has now been selling well against its Mini Cooper arch rival, yet on average, Fiat dealers have only been selling about 17 cars a month. Chrysler Group dealers average 64 units, with much of that credited to the strength of fuller lineups and more inventory. Interestingly, however, Fiat sales are similar to what boss Sergio Marchionne has been saying they would be – Automotive News notes that back in 2010, the serially besweatered exec predicted sales of around 50,000 units per year in North America, and the US alone is trending at about 44,000 vehicles.

Dealers are eager for new product, and have been expecting Alfa Romeo to figure in prominently, with the brand's relaunch in the US expected to arrive with the 2015 4C sportscar. Recent reports suggest that the upscale two-seat coupe will instead be sold in Maserati stores, further damaging goodwill between dealers and Fiat-Chrysler. There's still a possibility that Fiat dealers will also get the car, but with just 1,200 units earmarked for our market, that would be spreading them pretty thin on the ground. Either way, Alfa Romeo's planned return to the US has been delayed many times, and its return roadmap is not yet clear, a fact that can't be sitting well with Fiat dealers.
---
By Chris Paukert
---
See also: Fiat-based baby Jeep spotted testing in US and Europe, Mazda engineers urging execs for more RWD models, Fiat-Chrysler alliance in jeopardy due to Pentastar's IPO filing?.