Fiat-Chrysler alliance in jeopardy due to Pentastar's IPO filing?
Thu, 26 Sep 2013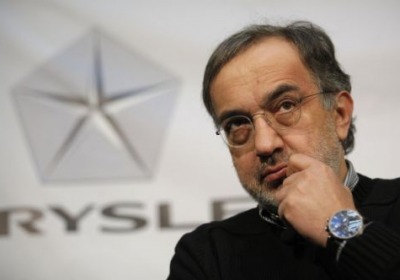 The four-year relationship between Fiat and Chrysler has thus far been beneficial for both automakers, but it has also proven to be a complicated battle between Sergio Marchionne and the United Auto Workers – the latter controlling the remaining 41.5 percent of Chrysler. With the recent filing for a US IPO, it looks like Marchionne and the UAW appear to be playing a billion-dollar game of chicken, with both sides far apart on how much the union's shares are worth. If it comes down to Chrysler's remaining stake being publicly traded, it could act to drive a wedge between the two companies.


According to Bloomberg, Fiat's chairman John Elkann says "if the IPO will take place, there will be two companies, and that's different than having a single one." Now, we're not great at math, but this sounds like the complete opposite of the full merger that Marchionne has been pushing for since taking the helm at Chrysler. Bloomberg notes that the UAW's shares should be worth around $5.6 billion, but Fiat could end up paying as little as $4.9 billion for Fiat to gain full control of Chrysler. A story by The Detroit News points out that Marchionne's "alleged low-balling" is just the latest hurdle the Auburn Hills-based automaker must overcome as its ownership is being fought over for the fourth time in 15 years.
---
By Jeffrey N. Ross
---
See also: Volkswagen Routan dead one last time, Abarth considering performance versions of Fiat 500L, Panda, Chrysler files for IPO.