Jeep gunning to build 250,000 Cherokees a year
Thu, 21 Mar 2013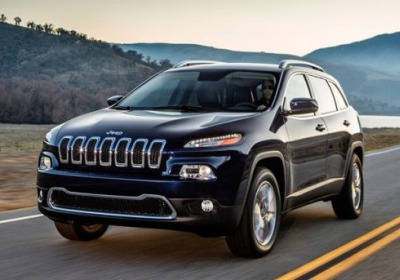 Contrary to what a certain politician may have said last year about Jeep moving to China, the automaker is in fact doing the opposite, with plans to greatly increase the production capacity at its Toledo North Assembly plant in Ohio. The Detroit Free Press is reporting that there are big plans for the 2014 Jeep Cherokee and Toledo North, as a local union president has informed the newspaper that Chrysler is planning to produce around 250,000 examples of the new midsize utility per year.


To put this number into context, 250,000 units is more than what Jeep Liberty sales totaled here over the last three years combined. Even taking into consideration that the 250,000 units will be distributed beyond US borders, that's an ambitious volume figure full-stop – and that's without taking into consideration the new Cherokee's love/hate design. In its favor, though, Jeep is making remarkable inroads globally as of late, and the Cherokee's size could work well in emerging markets. To get that kind of output from Toledo's Cherokee assembly line, Chrysler will reportedly hire 1,105 new workers – that's in addition to the 200 workers already being hired to build the popular Jeep Wrangler, which is itself expected to top 220,000 units this year.
---
By Jeffrey N. Ross
---
See also: Jeep reveals annual Moab Easter Jeep Safari concepts, Jeep teases pair of Moab concepts early, Chrysler adding 200 jobs at Ohio Jeep Wrangler plant.