Chrysler adding 200 jobs at Ohio Jeep Wrangler plant
Fri, 15 Mar 2013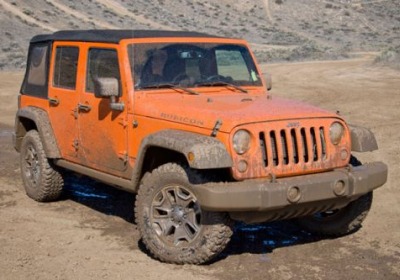 Chrysler is betting that the Jeep Wrangler will continue its strong sales surge as it continues to push the legendary brand out across the globe. The Auburn Hills automaker is reportedly adding 200 workers at the Toledo, Ohio plant that builds the Wrangler. What's more, those new hires will be at their posts quickly – they'll be on the job by April 1. Of those 200 workers, 130 employees will be there to relieve those who need breaks.

Why do they need so many relief workers? The Toledo Jeep Complex is currently working at a torrid pace with two ten-hour shifts. A third shift has been ruled out for the moment because of a production botttleneck – the plant's paint shop is already maxed out. According to Reuters, Wrangler production in 2012 cleared 200,000 units, and US sales were up by 16 percent.


Another part of the Toledo plant is presently down as Chrysler retools the line to build Jeep's divisively styled Liberty replacement, the Cherokee (seen in our gallery below). Production for the new model is scheduled to begin toward the end of May.
---
By Chris Paukert
---
See also: Another crazy custom Jeep Wrangler spotted in Morocco, Jeep Wrangler diesel likely after 2015 model refresh, Gilles defends 2014 Jeep Cherokee design as "very contemporary".